Juxtapoz
Preview: Clark Goolsby "Shatter" @ Circuit 12, Dallas
Nov 23, 2013 - Jan 02, 2014Circuit 12 Contemporary, Dallas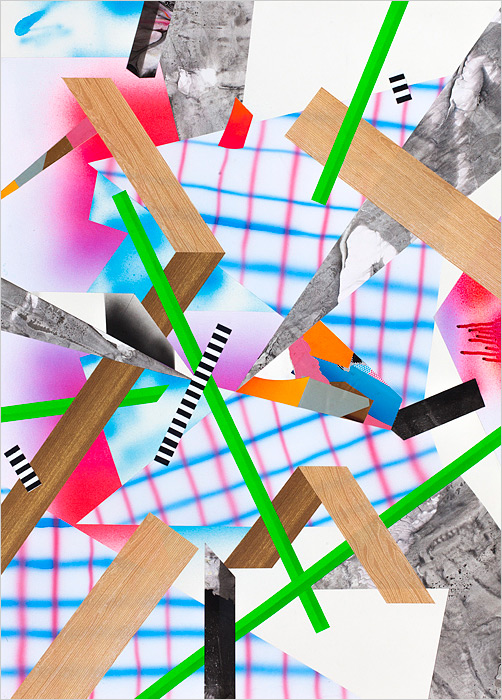 Earlier this year, we profiled the works of Clark Goolsby, an up and coming artist who had some very interesting collage-like paintings with bright colors and often-abstract arrangements. Now, the NYC-based, Northern Californian-bon artist will open an exhibition at Circuit 12 Contemporary in Dallas, Texas this November 23, 2013, featuring 12 new paintings under the title, Shatter.

Here is a little background on the show...

The fastest increasing quantity on this planet is the amount of information we are generating. This glut of information has generated an evermore disposable culture, and the excess of visual communication that has created a vast array of social issues. Goolsby is interested in the implications of a culture that seems to no longer be able to focus.
The works in Shatter are a reflection on the frenetic world in which we live. These works are an exploration on finding order (or not) in a world that is constantly barraging us with information. The aesthetics of these works are many times intentionally overwhelming.
The paintings in Shatter use almost no found materials. For these works Clark has created all of the collage-based elements from scratch, many times, in multi-step processes that took many days to complete. The works in Shatter have taken on a depth and richness that surpasses even what he had hoped to achieve when he set out to make them.
SHATTER opens Saturday November 23rd 2013 at Circuit 12 contemporary in Dallas and will run through January 02nd 2014.