Juxtapoz
Preview: Christian Rex van Minnen "Fever Dream" @ Copro Gallery, Santa Monica
November 08, 2012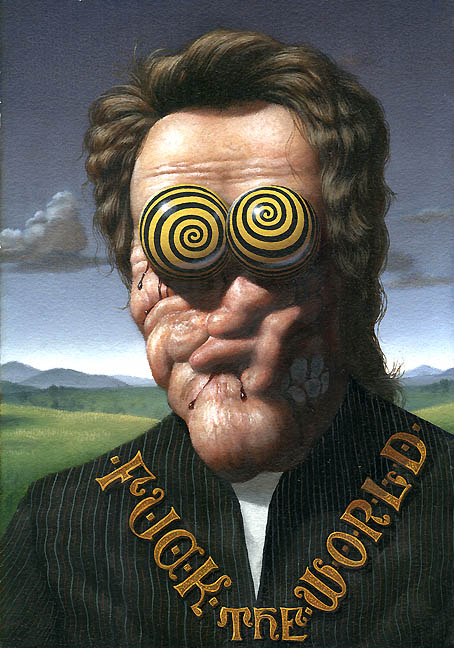 We showed you the eerie, dysfunctional works of
Christian Rex van Minnen on the site last week
, and we are excited that the artist will open
Fever Dream
at
Copro Gallery
in Santa Monica this Saturday, November 10. On the same night, Copro opens works by Adam Miller and Bill Norrby.
Heralded as the modern Giuseppe Arcimboldo , Christian Rex van Minnen makes his way into the art world armed with old world execution, warm colors of bittersweet chocolate and burgundy velvet. Composition and color serve only as thin veils which barely distract from the dripping hordes of redundant flesh and undecipherable realms of deformation. Neo-Grotesquism springs forth with a fiery vengeance, offering beautiful reconstructions of hideous fungus, tumor-like protrusions, and flora and fauna, all married into modern yet simultaneously archaic portraiture. Enter a world where ugliness and beauty merge as one, challenging the narrow definitions of both. —Lana Gentry
Christian Rex van Minnen
Fever Dream
November 10—December 1, 2012

Opening Reception, Saturday, November 10, 8:00 – 11:30 p.m.
Copro Gallery
Santa Monica, CA