Juxtapoz
Preview: 101/Exhibit Group Show 4, Miami
June 08, 2012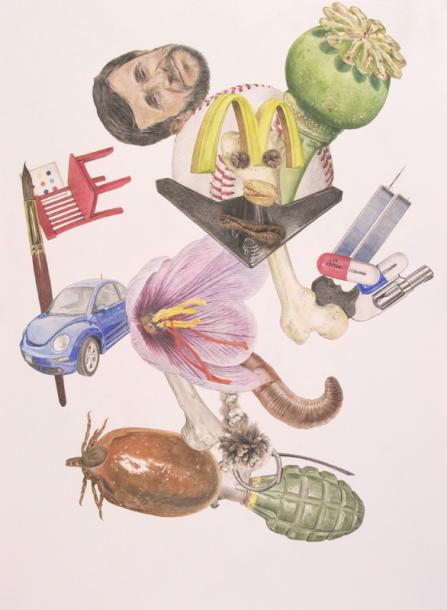 Juxtapoz has your exclusive preview of 101/Exhibit's Group Show 4 in Miami, opening tomorrow evening, an exhibition that is the soul of 101/Exhibit space, highlighting what's best at the gallery and what's coming up for this noteworthy group of artists.
Opening Saturday, June 9, and on view through July 31, the exhibition includes new works by artists Alfred Steiner, Kellesimone Waits, Siobhan McClure, Michel Modell. Ananda Balingit-Lefils, Ted Vasin, Russell Shoemaker, Joshua Suda, Brett Amory, Heather Nevay, Colin Chillag, and Ian Larson. Also showing are gallery anchors, Jason Shawn Alexander, Jorge Santos, Charles Pfahl, Christopher Carter, David Michael Bowers, Pat Rocha, and Chambliss Giobbi.
The artist's reception takes place Saturday, June 9 from 7pm to 9pm. For more information, visit 101exhibit.com.
About 101/Exhibit
With a mission to discover, promote, and preserve the works of great contemporary artists,
101/exhibit, established by Sloan Schaffer in 2008, has become an important destination in the burgeoning cultural and commercial landscape of Miami. Founded on his own personal love of collecting, Schaffer presents the works of modern masters and emerging artists- to an ever- growing number of collectors and art enthusiasts in his stunning 5000 square foot gallery space in the heart of Miami's Design District.

Above and below, Colin Chillag:
Kellesimone Waits:
101/exhibit
101 NE 40th Street
Miami, FL 33137
Open: Tuesday - Saturday 11am–7pm, or by appointment