Juxtapoz
Pow! Wow! x 123KLAN Capsule Collection
August 18, 2014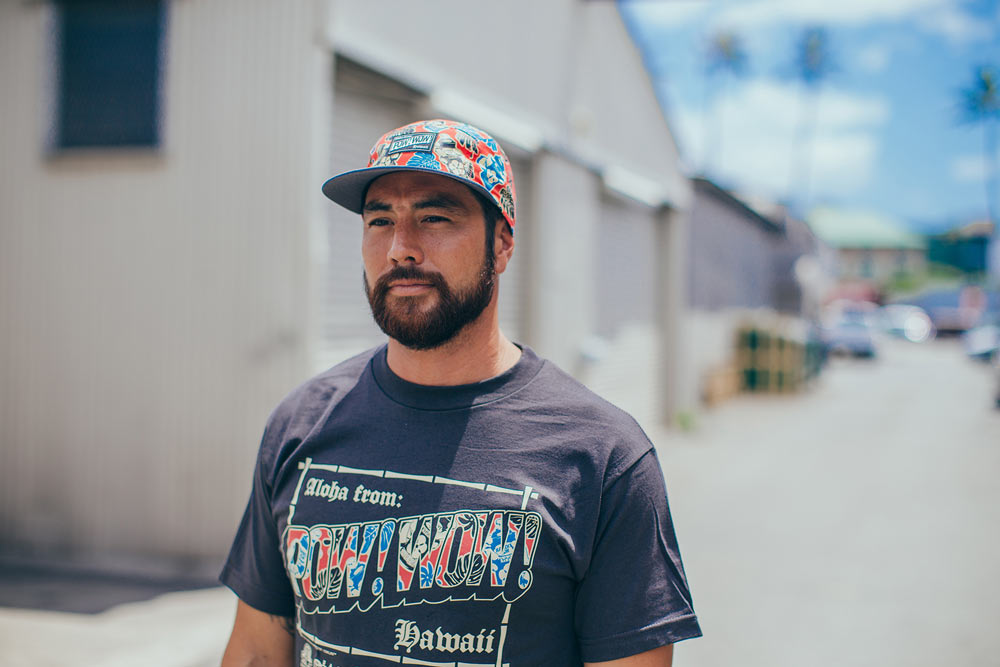 Kicking off the POW! WOW! Artist Series, POW! WOW! is collaborating with the renowned French graffiti duo known as the 123Klan. Inspired by their experiences in Hawaii during POW! WOW!, the 123Klan created a unique Aloha pattern coupled with graffiti inspired elements. This three-piece limited-edition capsule collection contains a five-panel hat by Flexfit, an iPhone 5 snap case by Yamamoto Industries, and a Hawaii printed tee. The collection can be purchased online at shop.powwowhawaii.com and will be available on August 19th. Keep an eye out for future POW! WOW! Artist Series collaborations.
ABOUT POW! WOW!
Centered around a week-long event in Hawaii,
POW! WOW!
has grown into a global network of artists and organizes gallery shows, lecture series, schools for art and music, mural projects, a large creative co-working spaces, concerts, and live art installations across the globe. The central event takes place during Valentine's Day week in February in the Kaka'ako district of Honolulu, and brings over a hundred international and local artist together to create murals and other forms of art. It is now expanding to Taiwan, Israel, Jamaica, Washington D.C., Long Beach, Tokyo and Germany. www.powwowhawaii.com
ABOUT 123KLAN
Originally from France,
123KLAN
is a graffiti posse founded in 1992 by husband and wife duo, Scien and Mrs. Klor.
Finding inspiration in the works of Neville Brody in the mid 90's, the pair found creative ways to mix graffiti and graphic design to convey their personal style through digital media. With what was a logical attempt to transmit their passion via new mediums, 123Klan gave birth to a brand new movement. The current format of 123Klan appeared in 2003 when founders Scien and Klor decided to create their own design studio in order to fulfill the requests of their many clients. In 2007, the studio opened its doors in Montréal. The 123klan team specializes in branding and in the creation of logos, character design, art direction and new strategies, plus of course their first love: graffiti. At the same time, 123Klan launched their in-house brand BANDIT-1$M. Trends are created, tested and launched on the market in a matter of weeks, constantly updating their expertise on the street culture market. This hyper-active couple also tours the world to share their talent through lectures, murals and shows.
www.123klan.com
RELEASES AUGUST 19th