Juxtapoz
Pow! Wow! Taiwan 2014
May 19, 2014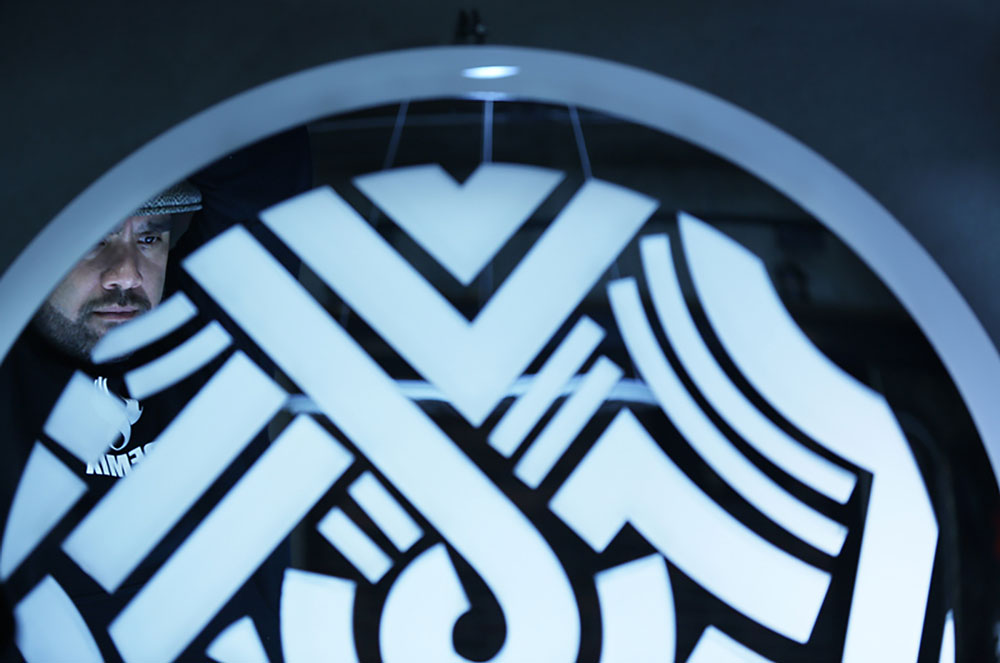 Jasper Wong has been throwing massive street art gatherings for the last five years, starting in Hong Kong, moving to Hawaii, and this year, for the first time, in Taiwan. The festival is called POW! WOW! because that's the reaction Jasper wants to see as locals witness international artists' murals unfold on their city streets. Many Juxtapoz-featured artists will be coloring and crushing the walls of Taipei, including Brendan Monroe, INSA, James Jean, and so many more, alongside local street artists from Taiwan.
I'll be there too, painting and covering POW! WOW! for Jux, so stay tuned, and stop by if you're in the neighborhood. POW! WOW! runs May 28-June 3. —Kristin Farr
CALENDAR OF EVENTS (ALL EVENTS ARE FREE TO THE PUBLIC)
WEDNESDAY, MAY 28, 2014 to JUNE 3, 2014
Mural Painting of Taipei City by International and Local Artists
Featuring Aaron De La Cruz, Apex, Brendan Monroe, Bobo, Candy Bird, Cherng, Chou Yi, Colasa, CYH Jayson, Dabs, Debe, Dzus, Easy, FlyFlyFly, Graphic Airlines, HANIBOI, INSA, James Jean, Jasper Wong, Jeff Hamada, Kleos, Kristin Farr, Kamea Hadar, Madsteez, Mr. Ogay, Reach, Rone, Saym, Seazk, Sheryo, Skewville, Smoky, Optimist, Will Barras, Woes Martin, Vita Yang, Xue, Yok, Zishi.
Locations: Yuan-Shan Riverside Park, Yuan –Shan Floral Expo Maji Maji, Datong University, YO Gallery, Taipei International Art Village, City Suites Building, Song-Shan Cultural Creative Park, Taipei Zoo, and Tungnan University.
WEDNESDAY, MAY 28, 2014, 1 to 3 PM
Media Conference with POW! WOW! Artists
Location: Floral Expo Maji Maji
FRIDAY, MAY 30, 2014 6 - 9 PM
Skewville's "Brooklyn Flavor" Opening Reception
Yo Gallery and POW! WOW! Taiwan features the acclaimed Brooklyn artist Skewville, who brings his authentic and original humor through repurposing urban material and creating in-your-face art. "Brooklyn Flavor" includes his innovative "Brooklyn Beef" series, which mocks the reuse of pop images as street art by creating images of actual beef. Exhibition runs between May 30 and June 22, 2014.
Location: Yo Gallery between Zhongshan MRT underground book Creative District B44 Street Fair.
SATURDAY, MAY 31, 2014, 2 to 6 PM
POW! WOW! Street Art Panel Forum
Speakers include: Jasper Wong, Jeff Hamada, Candybird, CYH Jayson, Mr. Ogay, Vita Yang, and more.
Location: Taipei City Zoo, Panda 3F
SATURDAY, MAY 31, 2014, 6 to 8 PM
"Black and Night" art exhibition by Evah Fan and Brendan Monroe.
Location: Shimokitazawa Generations