Juxtapoz
Photos: Eric Yahnker "Party Sub/Sub Party" @ The Armory Show
March 17, 2012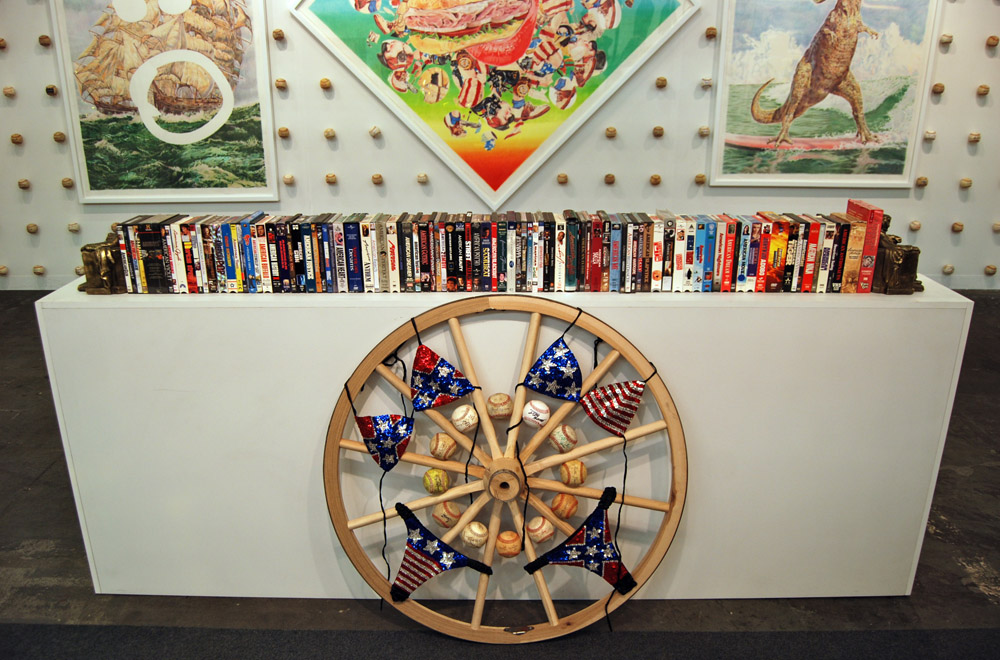 Last weekend, one of the best booths in all of The Armory Show was Ambach & Rice's show with Eric Yahnker, titled, brilliantly,
Party Sub/Sub Party
. Yahnker,
our May 2011 cover artist,
filled the booth with his incredibly rendered pop-culture commentary, and also was able to obtain signed baseballs from Jesus, Abraham Lincoln, and Justin Bieber. Here is a look into the booth from last week's fair.
As the NY Times stated of the show, "The walls surrounding the drawings are decorated with more than 300 used baseballs bearing forged autographs not of players of the game but of celebrities like Keanu Reeves, Leonard Cohen and Bill Cosby. Mr. Yahnker is working hard to stay ahead of the curve of ridiculousness in contemporary life."