Photography
Wayne Lawrence's "Orchard Beach: The Bronx Riviera"
June 24, 2014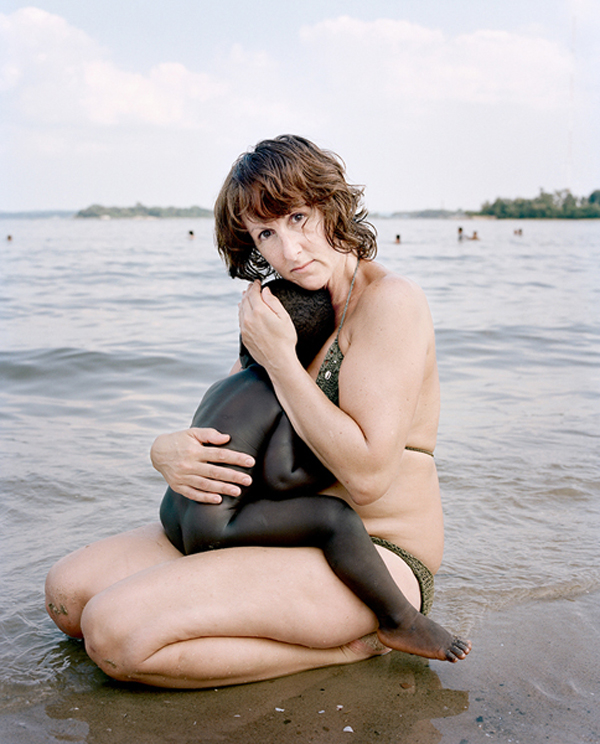 Wayne Lawrence photographs urban communities linked to mainstream culture, but deserving of their own stories and limelight. His first monograph, Orchard Beach: The Bronx Riviera, is a collection of riveting portraits from a scene that was once "littered with broken glass, beer-can pull tabs, and soda bottle tops", as described in the book's introduction. David Gonzalez goes on to write, "People used to rip up wood planks from park benches and set them alight… And you couldn't even think about getting in the water." The beach now appears cool and tranquil, a setting familiar to Rineke Dijkstra's infamous beach portraits of the '90s. Lawrence's subjects hold a much less subtle, smoldering intensity and reflect strong visual clues of what life holds away from the water's edge.
Orchard Beach was released in October 2013 through Prestel Publishing, with accompanying exhibitions at the FLAG Art Foundation and the Bronx Museum of Art.
Lawrence was born St. Kitts in 1974 and is currently based in Brooklyn, New York.

Text by Linnea Stephan