Photography
"Vertical Color of Sound": New Photographs by Ryan McGinley
June 24, 2014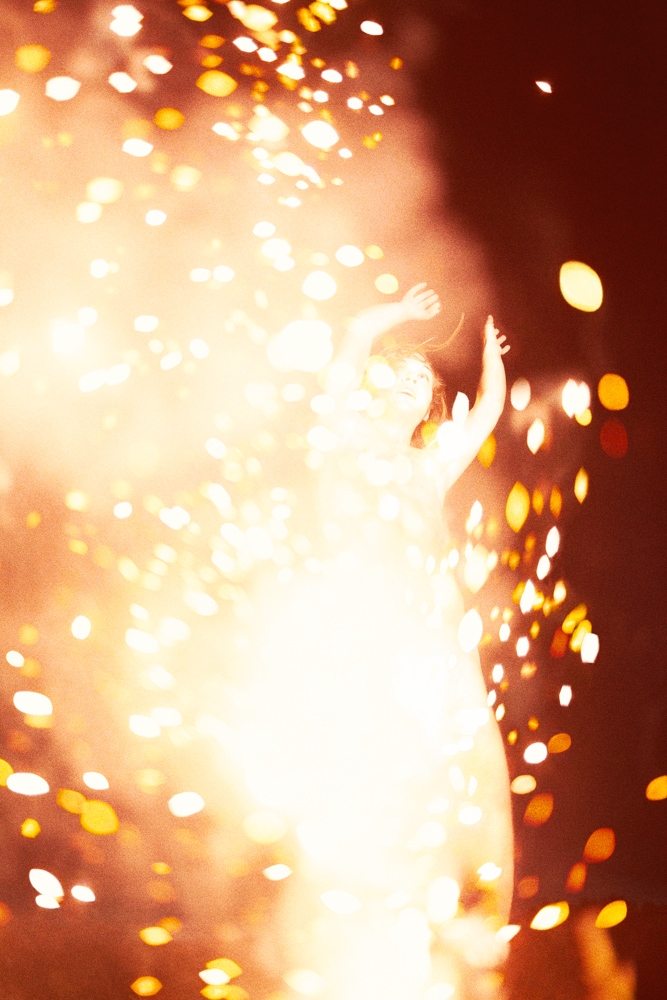 This past month, Galerie Perrotin, Hong Kong, presented "Vertical Color of Sound", an exhibition by Ryan McGinley featuring a selection of twelve large-scale photographs taken from the famed photographer's annual summer road trip. The exhibition was McGinley's first solo exhibition in China and his second show with the gallery.
More director than documentarian, McGinley imprints his own imagination on the reality he captures. His practice is a delicate balancing act of meticulous orchestration and total spontaneity. The artist carefully plans the situations, but never with a particular image in mind. His practice allows him to create and capture an otherwise out-of-reach paradisiacal ideal.
Since 2005, McGinley has spent his summers taking road trips across America. He travels with a large crew of assistants and models, as well as a great deal of professional camera and lighting equipment. McGinley shoots the models in the nude in natural settings. The interaction between the models and the artist's camera is crucial: his situations and his camera allow for an unbridled sense of performative freedom that is immediately visible in the images.
Most of the works in the show depict idyllic scenes of pastoral beauty: carefree nudes hurling themselves through rural landscapes and figures subsumed by immense skylines. The model's nudity, along with the natural settings, allows for a timeless quality – although the bodies and their modes of performance are distinctly contemporary, they manage simultaneously to exist outside of any recognizable historical context. One body of work is absent of people, mesmerizing photographs of night skies.
On display are multiple examples of McGinley's beloved fireworks photos, which are characterized by the liquid light that illuminates the night sky and colorizes the whole photograph. These images are McGinley's nuanced explorations of the momentary nature of light, color and atmosphere.