Photography
Matthew Brandt reinterprets classic Atlanta photographs in new exhibition
Apr 28, 2017 - Jul 01, 2017Jackson Fine Art, Atlanta
In Matthew Brandt's work, the artist conflates subject and material, incorporating physical elements from the sources he's depicting to create unique compositions that are technically inventive and conceptually sly.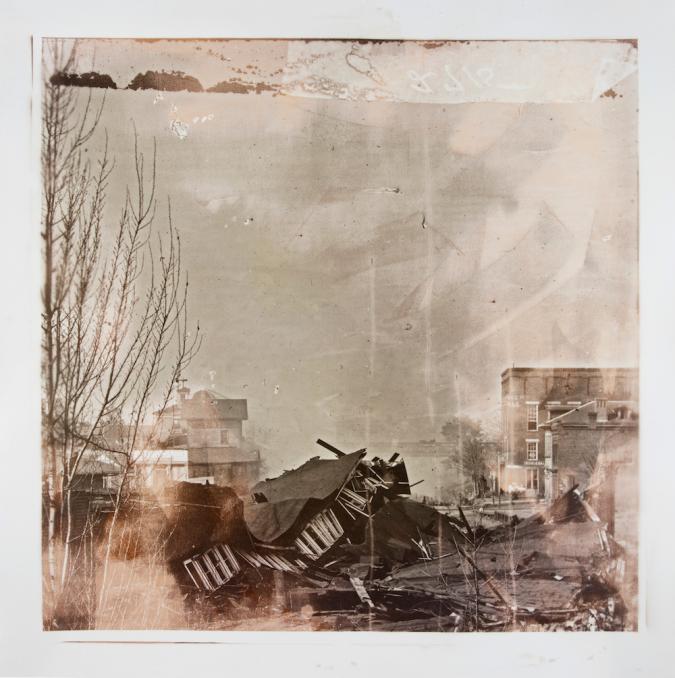 For Lakes and Reservoirs, his landscapes were bathed in the water of their subjects; 2014's Dust featured reproductions of historical photographs of demolished structures, rendered in pigments borne of debris collected from those buildings' contemporary sites. For 1864, his first exhibition at Jackson Fine Art, Brandt again turns to the archives, reinterpreting George N. Barnard's photographs of a post-Sherman Atlanta by making images of a shattered city into peach pie.
Matthew Brant's 1984 will be on display at Jackson Fine Art through July 1, 2017.