Photography
Lorenzo Vitturi: A Dalston Anatomy
July 19, 2014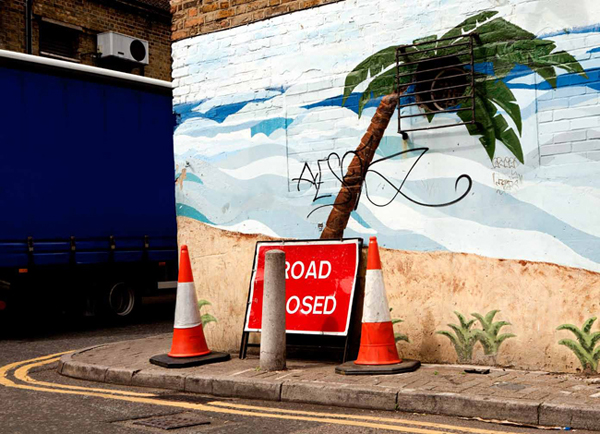 The former set painter turned photographer, Lorenzo Vitturi has an eye for site-specific intervention. Manipulating space through careful research and the adoption of objects inherent to a particular area, Vitturi brings a new vitality to the scenes, people and items he documents.
A Dalston Anatomy is centred around East London's Ridley Road market where Vitturi is a local resident. Collecting materials and objects from his surroundings, the artist is compelled to create make-shift sculptures that endeavour to retain the markets distinctive nature. (A task that holds particular pertinence with the ever evolving gentrification of East London.)
Alongside the documentation of these sculptures, Vitturi has also included street scenes and portraits of those he encountered. With bold saturated colours he uses these as straight images or at times as surfaces within a new image; layering them with objects and re-photographing.
Through a heightened sense of materiality he creates an awareness of our senses – all essential to the experience of Ridley Road. Having also lived there myself: its smells, people, produce and sounds creates an enduring, bustling atmosphere full of diversity and energy that Vitturi expertly conveys.
Lorenzo Vitturi states: Dalston Anatomy is a visual ode to Dalston, as a unique place where different cultures merge together in a celebration of life, diversity and unstoppable energy. I felt compelled to capture this place at its rawest and most beautiful with all its flaws and smells before it too is transformed and disappears altogether, as time moves ever forward.
A Dalston Anatomy was originally conceived and published as a book in 2013, the Photographers Gallery, London will open a new exhibition on 1st August 2014 displaying work from the series. For further information on this photobook see the Self Publish Be Happy website here.
text Maresa Harvey