Photography
Annie Leibovitz Shoots the Pirelli Calendar
December 01, 2015
This year's Pirelli calendar—the artsy and edgy often-nude portrait series produced by the Italian tire company—has been shot by portrait photographer Annie Leibovitz. The choice was surprising given the calendar's past images—nude and semi-nude photos of models and supermodels.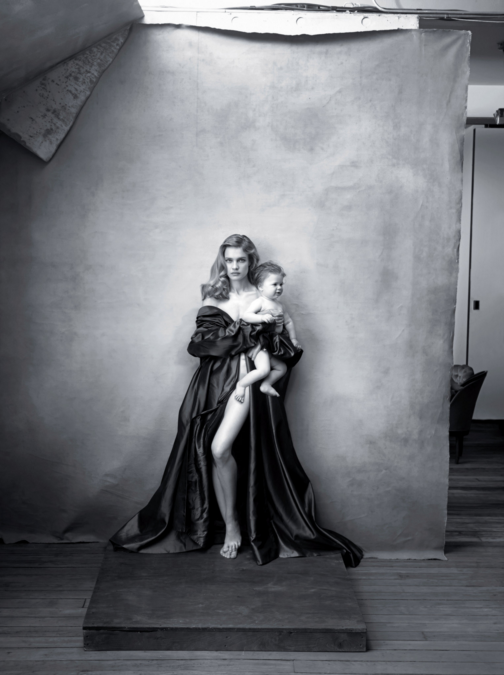 According to Taschen's coffee table book on the subject, the calendar was intended to be "an eye-popping advert for their high-quality products, a freebie that would be proudly displayed and obsessed over year-round by their target market." It's never been sold but has been given away every year to a group of about 20,000 VIPs, which includes musicians, politicians, and royalty. But this year the calendar has shifted in tone; it still features women, but mostly with their clothes on and mostly chosen for their achievements—a trend in media of focusing on women in positions of power and strength.
The portrait lineup (in month order) includes model and philanthropist Natalia Vodianova, Kathleen Kennedy, the producer of "Lincoln," philanthropist Agnes Gund, tennis player Serena Williams, author Fran Lebowitz, Mellody Hobson, president of Ariel Investments, Ava DuVernay who directed "Selma," actress Tavi Gevinson, Iranian artist Shirin Neshat, artist Yoko Ono, musician Patti Smith, and comedienne Amy Schumer.
A few of the portraits show some skin; Serena Williams is shown topless but with her back to the camera and flexing muscles, and Vodianova has one bare leg exposed in a portrait taken of her with her daughter. Amy Schumer is the only one appearing nude—a joke that she missed the memo.
All photos by Annie Leibovitz via the New York Times.