Photography
Julian Wasser's "The Way We Were"
May 27, 2014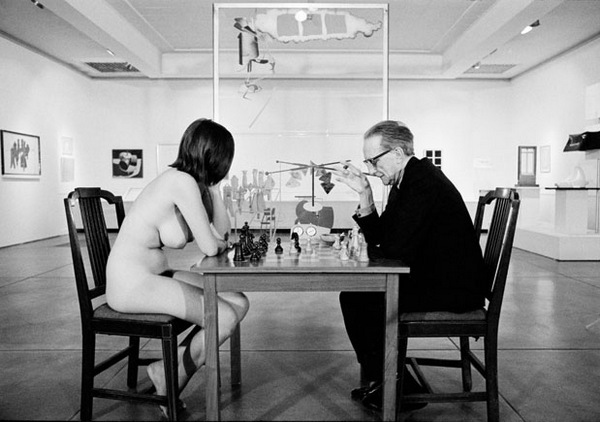 As a contract photographer based in Los Angeles through the 60's, 70's and 80's, Julian Wasser accrued an astonishing collection of images that can now be seen in "The Way We Were", the photographer's first major monograph. Blending fine art photography with a visual encapsulation of 1960's Hollywood and counterculture iconography, Wasser's work includes images of Marcel Duchamp playing chess with a nude Eve Babitz, Jack Nicholson and Angelica Huston at Nicholson's Mulholland Drive home, Clint Eastwood on the set of Magnum Force, and George Lucas with Martin Scorcese and Roman Polanski at Polanski's house. Originally a crime-scene photographer in Washington, D.C., Wasser quickly found himself mixing with a burgeoning hub of Southern Californian artists, shooting assignments for Time Magazine, US Magazine, GQ, Vogue, Playboy, and other publications.
"The Way We Were" is out now in hardcover.
text by Algernon Felice Jr