Photography
Hung Cheng-Ren's Beautiful Photographic Collages
June 16, 2017
Taiwanese photographer Hung Cheng-Ren's "Melancholy Field" series focuses on the forced modernization of the port of Hongmaogang, a 400-year-old traditional fishing village on the southwestern coast of Taiwan. Ignoring community objections about the project, the village and its residence are being forced to relocate.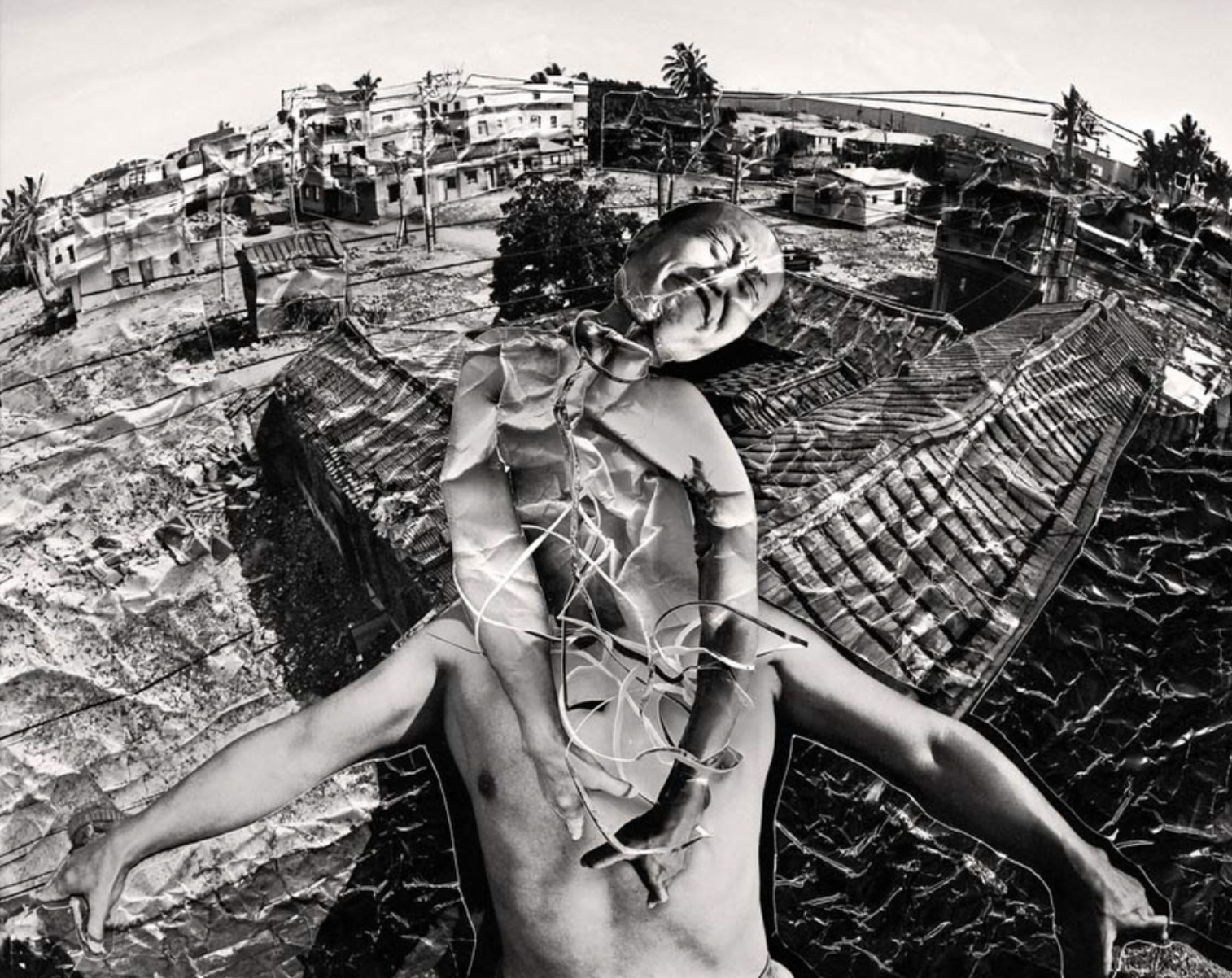 The artist spent several years interacting with and photographing the residents of the village before making collages from wrinkled and distorted prints. He then photographed the collages again to make the final prints.
Pieces from "Melancholy Field" are currently on view as part of Taipei Fine Art Museum's Faint Light, Dark Shadows exhibition, on view through Sunday, June 18th, 2017.