Photography
Ghosts Preserved in Light: Moe Alvarez on Film and Her Roots
July 14, 2017
Moe Alvarez' photos traverse the divide between documenting her life and exploring what it's like to grow up in a country which was built upon alienating peoples' heritage. Her San Francisco Bay Area roots are a tangling of Latinx, punk, and DIY art culture, and this wide array of influences expresses itself in her captivating photography. Now based in Los Angeles, Moe is making more work and exploring the rich and vibrant experience of Southern California. We got a chance to catch Moe in the midst of this big move and ask her some questions about her recent book Fotos Y Recuerdos.––Eben Benson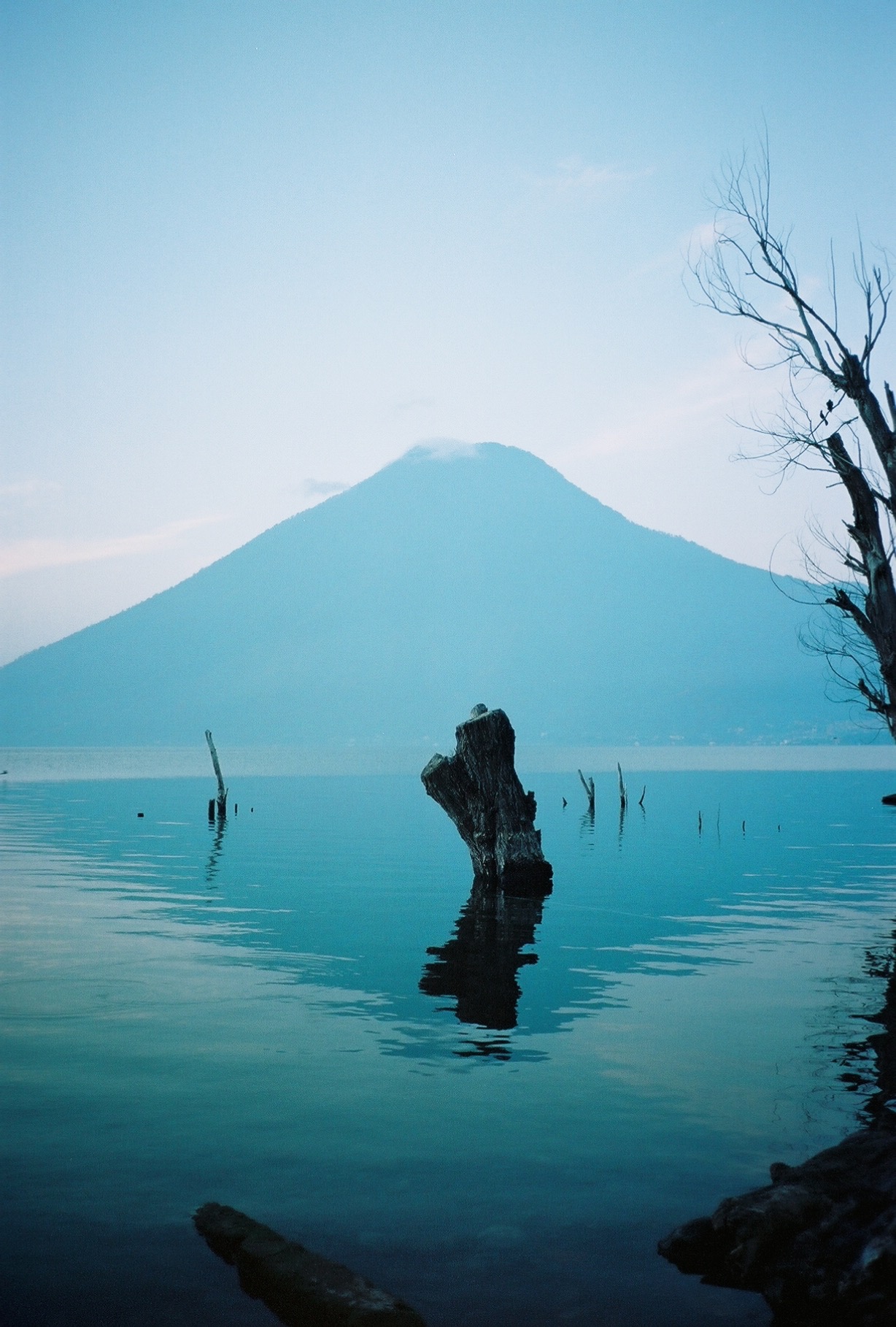 What got you started making art and did that start somewhere else and eventually move towards photography? what has the progression looked like?:
I never really considered myself an artist, but I was a die hard punk who did whatever I could do to contribute to my local punk scene. I didn't play music so did things like make flyers at Kinkos, have my dad record punk bands in our garage, creating a disastrous self proclaimed record label (Which Side Records) that only put out one bands tape (Shout out Zero Progress). I wanted to get more involved but didn't really know how so I picked up my first film camera, a Canon Rebel K2. I started bringing it around to shows and have been doing film photography ever since. It just stuck with me and I love how involved it was from buying film, developing it, and sharing it with friends. I think the moment that I realized I wanted to take it more seriously was when this touring band from Texas made my photo their MySpace profile picture.. What could be more rewarding? I felt all my work and money had paid off and my contributions were validated.
What artists have inspired you most profoundly through your life?
My focus has become a lot more convoluted with all my various projects I'm apart of these days. I DJ with an all female vinyl collective called The B-Side Brujas which has got me heavily involved in the nightlife community, and I'm also a hair stylist by trade, which is what pays for all my artistic endeavors. I also try to be mindful that when I amplify my work, it's drenched in authenticity and stems from the heart, which can be difficult these days. It's hard to not be distracted with competitive platforms like Instagram showcasing art at rapid speeds. When it comes to my photography, I'm drawn to my friends and the very personal and intimate experiences I share with them; whether it's capturing an uninhibited blacked out bender or a more composed candid that freezes special moments in time, my friends inspire and encourage me in every aspect of my art and my life.
What do you try to capture in your photos? For this book (Fotos y Recuerdos Vol. 1), did you try to capture photos on one particular theme, or was it more a documentation of the places you were at and what was happening there?
Fotos y Recuerdos was a zine I made with a pretty specific intention. It was a time when I was struggling to make sense of my Americanized experience by salvaging as much information I could about my ancestral heritage and reclaiming the culture I felt I was stripped of through the cultural poaching my family experienced when migrating from Mexico to Oakland in the 40's. I coped with this pain through film photography and intense immersion. It was my chance to bridge the gap from my white-washed upbringing to my native essence that I was underexposed to. It gave me the chance to listen to some amazing stories from family and friends I didn't even know existed while helping to turn a hurtful experience into a very memorable and productive one. Now I am more connected with my ancestors and la communidad.
What themes do you find reoccurring in your work?
As I once heard on an episode of Cosmo's: "Photographs are really just ghosts preserved by light," so when I'm photographing, I'm always looking for light, and ghosts I wouldn't mind haunting my future.
What cameras do you use most often? What do you like about using film cameras?
I use a Contax T2. It's a beautiful camera and I bring it everywhere! It was super expensive for a point and shoot but it has a leather case that fits around my belt loop. I've lost the thing like 20 times in and out of the country, whether leaving it at a bar or an Uber, it keeps coming back to me just as a loyal companion would. I use film because it's more involved and fun for me. Unfortunately, film developing hot spots like Costco and Walgreens have gotten rid of their film departments so the practice is beginning to die out for the fair weather shooters, but I am faithful to analogue media and will continue to shoot film until it (hopefully never) meets it's fate when the world turns into a robot.
The San Francisco Bay Area is an incredibly hard place to live as an artist (and for anyone unless you're making serious money), has living in the Bay Area had a particularly marked affect on your work?
As an East Bay native, being here has probably just made my experience subjectively more comfortable. I went to beauty school at 16 and have made a living through my persistence in that industry. I come from a family of artists and musicians who have always supported and encouraged my lifestyle. The art community here, specifically in Oakland has overwhelmed me with love and support which has proved time and time again how gravitating Oakland can be for artists. I want to specifically share my appreciation and gratitude for Nighted Life, Good Mother Gallery, First Amendment Gallery, and Wine & Bowties to name a few of the many powerful forces helping generate and facilitate the Oakland art community.
Where do you find your work going in the future? Do you have any different directions that you're interested in going towards that you haven't been able to explore yet?
I struggle to meet the financial demands of producing all my own work, so my pace is pretty slow-moving. But I'm passionately devoted to my art and ready to bare my soul when energy arises, so if that's your thing, then you can join me on the ride and catch me when you can! Much love.

Thanks Moe!