Photography
Examining how color is seen and understood by the human eye
Apr 08, 2017 - May 06, 2017Equinox Gallery, Vancouver
Equinox Gallery in Vancouver is currently showcasing Retinex, an exhibition of new photographs by Marten Elder.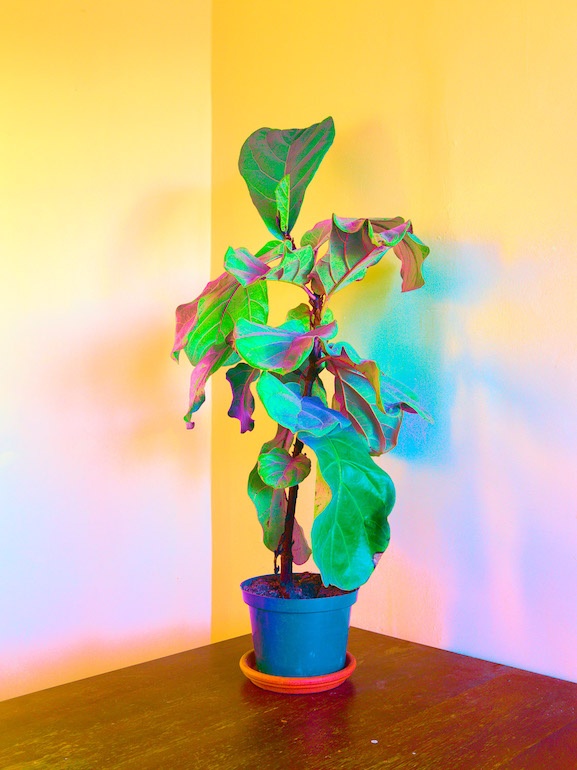 Marten Elder sees that the digital camera sensor records the world in a fundamentally different way than traditional emulsion-based film processes. It has only been through specific technological efforts that digital photography has come to replicate the look of film, itself an attempt to approximate human vision. The parallels and distinctions between the way that the human eye and the digital camera process information is of particular interest to Marten Elder.
"Retinex" sees the artist largely turns his interest to plants, vegetation, and the natural landscape, creating photographs that explore how color is seen and understood by the human eye and the digital camera. Using specified colour temperature selections and multiple rounds of processing, images such as pr 56 (liz's plant) reveal all the subtle variations of green - some bluer, some redder - that the digital camera records but normally discards in the interest of presenting a more "familiar" image. By encouraging the camera to see these colour variations in relation to one another, the photograph takes on hallucinogenic characteristics that appear synthetic but are in fact entirely based on existing colour relationships.
Marten Elder's Retinex at Equinox Gallery is on dispaly through May 6, 2017.