Photography
Estevan & Eriberto Oriol "Like Father, Like Son" @ DAX Gallery
May 17, 2014 - Jun 20, 2014DAX Gallery, Costa Mesa, CA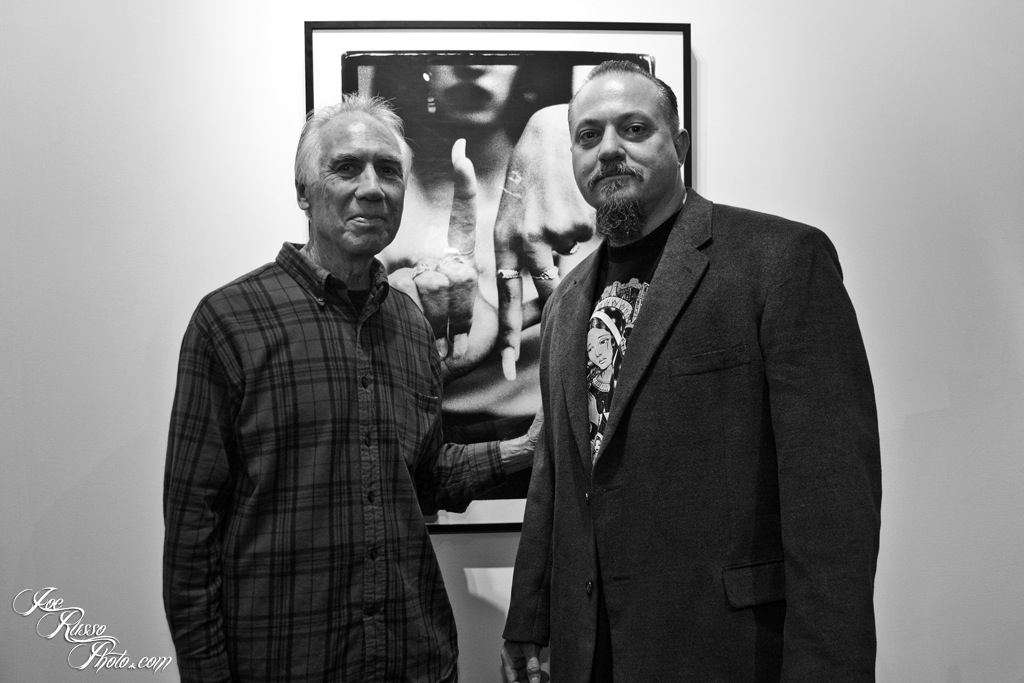 Like Father, Like Son is a retrospective survey of works by renowned Los Angeles-based father and son photographers. The popup exhibition for Eriberto and Estevan Oriol at DAX Gallery in Costa Mesa, CA is the third installment of a traveling series of photographs, displaying the duo's gritty and raw viewpoint of lifestyles from the streets of Los Angeles. This will mark the Oriol's second showing of their work side by side on the West Coast which first began in L.A. and has made it's way to New York and now, Orange County. Estevan and Eriberto are often seen as two of the most important documentarians of Latino and hip-hop culture. Oriol's photography captures the authenticity of L.A. urban life through their lens. Like Father, Like Son shows the elegance of struggle in the poor communities of L.A. that might otherwise have gone unnoticed if it were not for the two long-time observers of city life.
About the artists:
Estevan being a member of the Soul Assassins collective that includes DJ Muggs, Cypress Hill, Mr. Cartoon and others, Oriol has been responsible for documenting the lives of his crewmembers and iconic images of life and culture in his native city of Los Angeles for decades. Estevan began his career as a hip-hop club bouncer turned tour manager of rap groups, Cypress Hill and House of Pain. Taking his father's old camera he began traveling the world and documenting life amidst the emerging hip-hop scene. Estevan has captured numerous portraits of famous musicians, artists, celebrities, and even athletes. These celebrities include; Al Pacino, Eminem, Dennis Hopper, Robert Dinero, Snoop Dog, Lance Armstrong, Kanye West, Adrien Brody, Floyd Mayweather, and more. Estevan has shot campaigns for companies such as Nike, directed media projects for Apple and MTV, and even designed album covers and directed music videos. His work has been featured in Juxtapoz, GQ, Vibe, Rolling Stone, FHM, Complex, and other publications. His work has been shown in many galleries and institutions – such as Mesa Contemporary Art Center, Los Angeles' Art in the Streets exhibit, Peterson Automotive Musuem, The Musuem of Contemporary Art, Smithsonian Center for Latino Initiatives – concluding with LA Woman, best-selling book of his work that depicts provocative and alluring documentation of the less-photographed female population.
Eriberto, the elder Oriol, has built an internationally recognized portfolio of photographs of LA Latino street life, street art and graffiti, along with his wife Angelica Gonzalez-Oriol, who is an enthusiastic, proactive supporter of the local art scene. Him and his wife curated the first major graffiti exhibition in L.A. in 1989. This exhibit got much praise from multiple media outlets including the Los Angeles City Council for their huge contribution to the community. The Musuem of Contemportary Art has acquired a few of Eriberto's featured pieces for its permanent collection. Eriberto's work has been shown in galleries that include Carmichael Gallery, Los Angeles Chinese American Musuem, Crewest Gallery, Los Angeles and San Jose. His work has been profiled in The Los Angeles Times, LA Weekly, Swindle, Vogue Australia, Thrasher, Hypebeast, Rebel Ink, Juxtapoz, amongst other international and national media outlets. Eriberto's understanding of shape, line and shadow in featured works such as, The Thinker 1974 and Need a Helping Hand 2000, deeply compliment and contrast Estevan's intense depictions of urban communities in works such as, Chestnut Family 1998 and Skid Row Body Bag 2009.
Eriberto & Estevan Oriol Like Father, Like Son
Opening: May 17th, 2014
DAX Gallery
2951 Randolph Ave.
Costa Mesa, CA