Photography
Elle Pérez: In Bloom
Mar 01, 2018 - Apr 08, 201847 Canal, New York
Elle Pérez recently opened a new exhibition, In Bloom, at 47 Canal in New York. A graduate of Yale's renowned MFA program, her work often deals with themes surrounding identity. Pérez currently lectures at Harvard and RISD. "Over time shape shifting has become a quick gesture, one that takes only a second or two to complete," she writes in text accompanying the exhibition. "It used to take longer, but the difference now is that its effects have become more evident. After seven years of binding, my ribs have formed a tighter cage around my heart, guided by a taut piece of fabric that has progressively constricted my back, lungs, my breathing, and my ability to walk up the stairs. All of this in pursuit of a new form, my body and this garment conspiring in a way that produces an emotion or a feeling, and makes my life at least manageable, if not alright."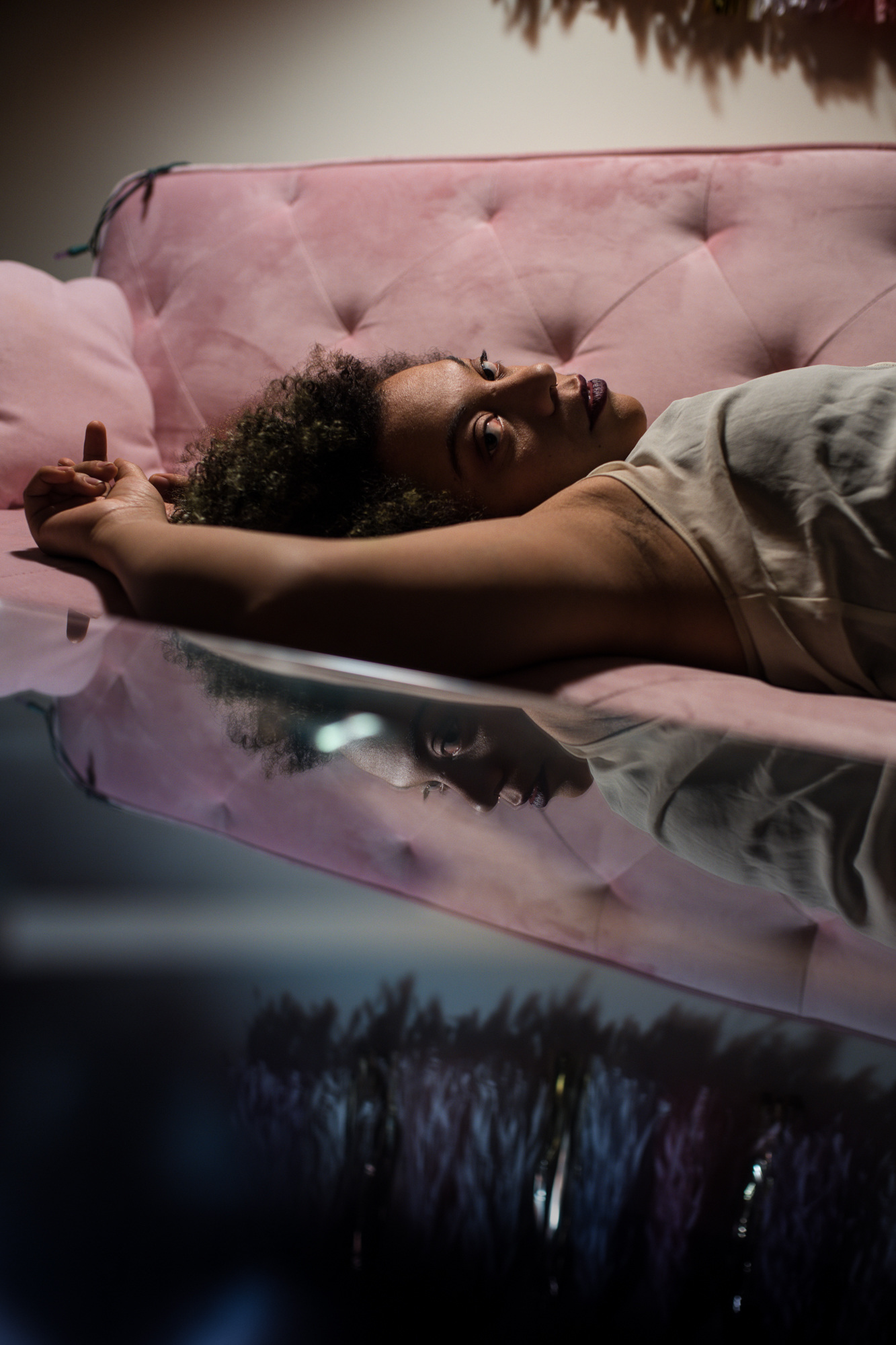 "After getting to know you for seven years we decide it's finally time to make a portrait. Stars sprinkle across my back as we walk down the street, and I ask you if you've got any ideas, but neither of us had imagined the photograph yet. Trust is our formal strategy.
As undercover faggots, our erotic actions have to be completed in two parts; without one of these parts there is no relief. The first part has to do with the way we make our world, and the second part has to do with the way we move through it. In the domain of the photograph, our relationship can live as ambiguously as a picture, especially since this picture cannot be claimed as anyone's evidence but, instead, a truthful lie. The lie of this photograph is helping me hide the truth of this love, so it can be acknowledged and also hidden at the same time." —Elle Pérez
Writer Larissa Pham also contributed text to the exhibition which you can read here.