Photography
Danny Lyon – The Bikeriders
June 27, 2014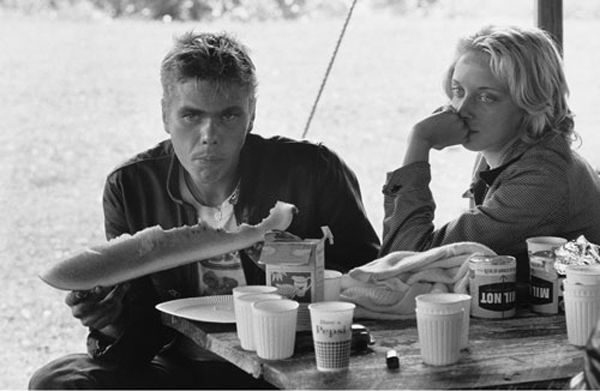 Documenting the Chicago Outlaws Motorcycle Club between the years 1963 – 1967, photojournalist Danny Lyon immersed himself within the scene of biker culture. For four years Lyon travelled the landscapes of the United States of America, capturing scenes of races, long distance rides, meets and informal gatherings in raw black and white images. His subjects becoming close friends, the intimacy of their relationships creates a closeness that manages to capture the essence of this time incomparably. Adopting the 1960s New Era Journalism style that can be seen in the writing of the likes of Hunter S Thompson and Tom Wolfe, Lyons offers a 'gritty yet humanistic' view point that acts to subvert the commercialised image of Americana. To be exhibited for the first time in the UK The Bikeriders will be on display at the Atlas gallery, London; alongside an accompanying re-print published by Aperture of the photo series originally distributed in 1968.
For further information on the publication of 'The Bikeriders' see Aperture's site here
Danny Lyon, The Bikeriders, until 16 August, Atlas Gallery, 49 Dorset Street, London, W1U 7NF.
For more information visit www.atlasgallery.com
text Maresa Harvey