Photography
"Corpo Solido" by Lucyna Kolendo
July 09, 2014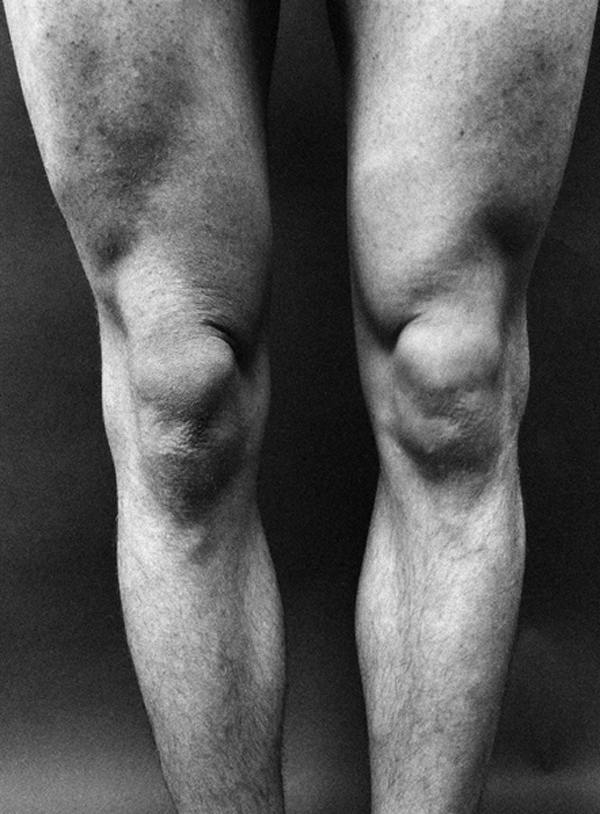 Lucyna Kolendo's series Corpo Solido, which translates to "solid body" in Italian, is comprised of 23 photographs of black and white bodyscapes. Fragments of the human figure are photographed in muddy, limited lighting that crosses only selections of the skin and leaves dappled scars and creases for the viewer to learn. The proximity of her fantastically tactile images speaks with quiet adoration and curiosity towards each body part. Corpo Solido is topographical, without forcing the notion of body-as-landscape.
As written in her statement, "These animated sculpting objects do not shout, but whisper about their dignity and the beauty of nature. Thanks to the scale of the presentation they acquire millions of meanings, inspire respect and remind of desert landscape, thus highlighting the inseparable connection between a human and perfect, according to Leonardo's Renaissance though, nature."
Corpo Solido is the graduation project of Lucy Kolendo, who received her Master's degree from the Academy of Fine Arts in Gdansk, Poland. She also works also works in animation and graphic design.
Text by Linnea Stephan