Photography
Chuck Patch
August 30, 2014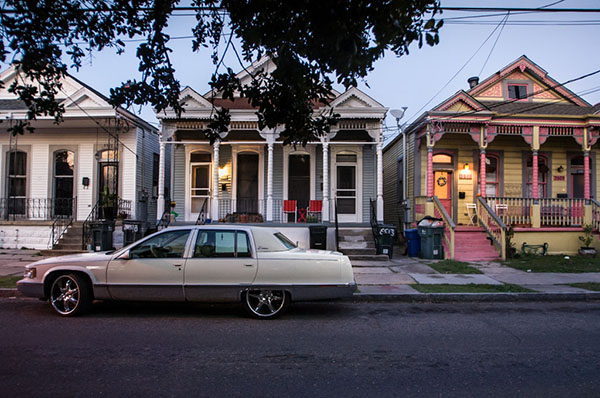 Chuck Patch is in relative terms a 'non-photographer.' Since the 1970's he has captured his surroundings for the thrill and love of the act of photographing, rather than for any particular interest in commercial success or a career within the field. It seems that Patch approaches his work (as it most definitely is, regardless of whether or not it is for financial gain) with a personal interest in engaging with audiences and his photographer peers alike.
In an extremely interesting interview on LPV (thanks C-Heads), Patch talks of the influence the Internet has played in encouraging his endeavors into photography as a pastime; how it has helped to develop his skill and enjoyment in the medium and the pleasures and rewards that having a participating audience has brought to his practice.
Whilst we might seek to categorise his imagery as street photography, it being 'of his surroundings,' the far more generalised feel to this work makes this classification somehow not sit exactly right. There is element that is relaxed and unassuming in his documentation so that his role as the 'photographer' is not at all heightened, rather the act of taking these images are instead more associated with a 'convenience' of having been there. Acknowledging the strange and the wonderful, Patch compels his viewers in a play on the familiar.
Chuck Patch started taking photographs in the 1970's on black and white film that he now regularly scans and then uploads to his tumblr site- Briefly, Chuck. His more recent colour images are logged on his flickr site here. He distinguishes his feelings between the two 'eras' of his work saying:
"I mean, I'm really pleased and grateful that people like the stuff I was shooting when I was in my 20′s, but if that were it, I think I'd feel as if I were already dead." – LPV Magazine
Text by Marsesa Harvey