Photography
Bobby Rogers: The Blacker the Berry
Oct 20, 2017 - Nov 25, 2017Public Functionary, Minneapolis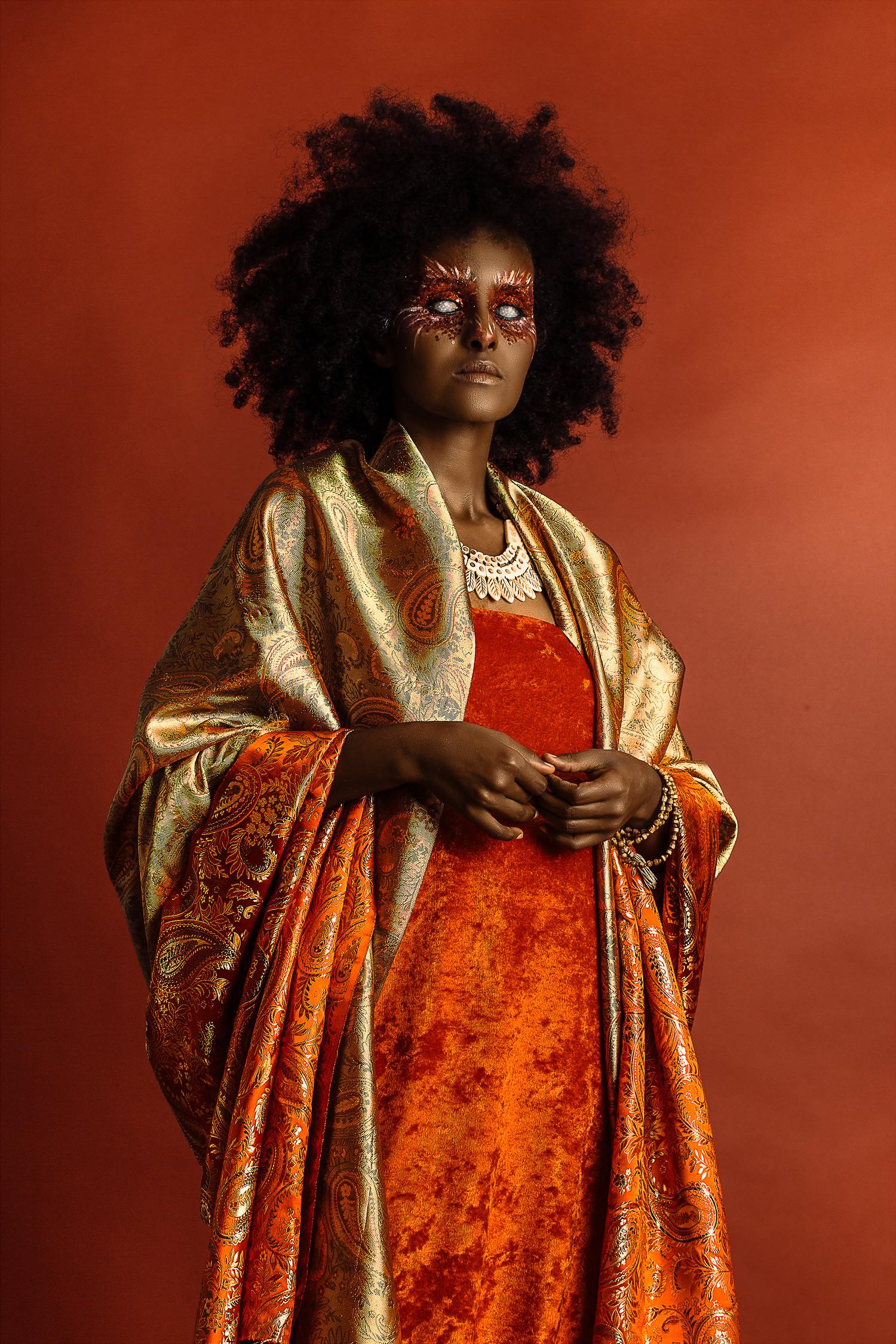 "The first concepts for creating this show were definitely a response to looking at older photos and paintings and not seeing a lot of black people represented in them," says Rogers. "The response wasn't to document the struggle of black people or the underrepresentation of them in art history, but to document the beauty. Instead of always being in reaction, I wanted to pivot to something positive, a celebration." History is written by those that write it, and each photograph in Roger's show becomes a page, in a chapter, set in the book of blackness as part of the anthology of humanity.
The title for the show has nods to Wallace Thuman's, novel, The Blacker the Berry, written and associated in conjunction with the Harlem Renaissance; through modern day hip hop artists' use of the phrase, namely Kendrick Lamar. It's this cross-generational reach of references that exemplifies the breath of the work. It's for body positivity and self-identifying, paired with undeniable magnificence of an oppressed culture searching for equity.
The show is delicately complex and understated, yet unapologetically bold and confident in it's humility. When viewing Roger's show, there is an openness to share his experience and immediate surroundings as a born and raised Minneapolis resident and black. It's the vulnerability of self-truths that allows the viewer to be vulnerable and open in return. It's the welcoming spirit that allows people of color to connect to the works, and non-people of color to identify with its humanity. He doesn't strain from using historical references as he recreates a pose from Malcolm X or the way in which a Moorish individual wore their scarf. There is a keen understanding that his experience is heavily shaped by those that came before him. His 10 photographic portraits depict glorified aspects of his life that begin to define the black experience in a time when the feverish quest to erect blackness from beneath the shroud of societal marginalization is very much alive.


The body of work is a harmonious blend of Kehinde Wiley's lionizing of the black individual, employing visual vocabulary like prestige and history with Barkley Hendrick's portraits of everyday blackness. The models in Roger's portraits, dressed in adorned garb and standing in regal positions are "concerned with the collective black experience rather than the individual." The defining element for the works is the repetition of having the models wear special contacts that remove their individually defining retinas and pupils and turn their eyes in to a field of white. Eyes are often said to be the gateway to the soul. Instead of searching within the subject to find it, the souls are living in the essence of their being which isn't confined to the individual photograph, but instead radiating from wall to wall, portrait to portrait. Rogers describes it as, "I didn't want the pieces to represent the culture that they are a part of, but to embody the spirit of it."
The models and fabric are meticulously curated in their positions, as a writer would precisely choose the words to write their autobiography. Yet, nothing is forced, it's natural, it's human, It's honest and true. This isn't fake news, but a dramatization as told through the lens of a first person experience. —Mike Carney
Hear more about the artist and his work at an artist conversation: Friday, Nov 10th, 7pm @ Public Functionary in Minneapolis, MN
Bobby Rogers: The Blacker the Berry runs through November 25th www.publicfunctionary.org