Photography
Berlin Wonderland: Wild Years Revisited, 1990-1996
July 04, 2014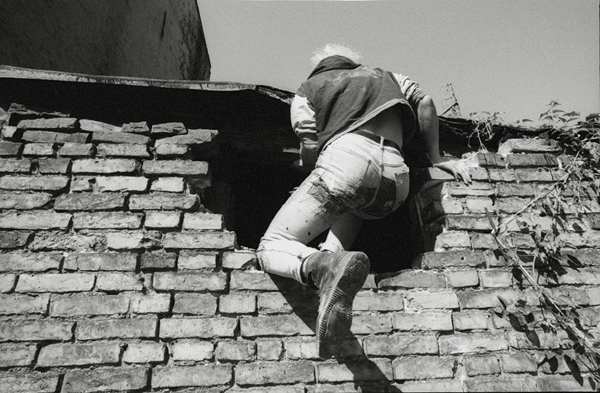 It seems near impossible that the images in Berlin Wonderland could have been captured just twenty years ago. When the Berlin Wall fell in 1989/90, uninhibited creativity took hold of the city. Where the east had been left as derelict, unused space, poorly upheld for decades during the communist period the collapse of the "iron curtain" allowed emerging artists, anarchists, punks and squatters to make the ruble their own. In an unchartered reign of freedom and seeming lawlessness: clubs, galleries, performance spaces, bars and techno parties drew young people from around the world to a unique, new scene of a new generation's own creation.
Whilst the streets of Berlins' Mitte district today may be slightly more sleek and manufactured, the undercurrent of creative innovation prevails. The images collected for this publication demonstrate a societies ownership of their surroundings that aligns a sense of unity and inspired abandon.
The book is published by Bobsairport, a photography agency who represent over 80 photographers largely based in Germany. The company was founded by Chris Keller and Anke Fesel, both of whom have resided in Berlin since 1990. The book also includes interviews and quotes from some of those directly involved in the shaping of the city's subcultures, which as a result directly influenced the emerging scene of Berlin offering an unrivaled account of the city during the nineties.
text Maresa Harvey

Berlin Wonderland: Wild Years Revisited, 1990–1996 is out now, published by Gestalten.