Photography
Anuschka Blommers & Niels Schumm: The Future of Sex
July 15, 2014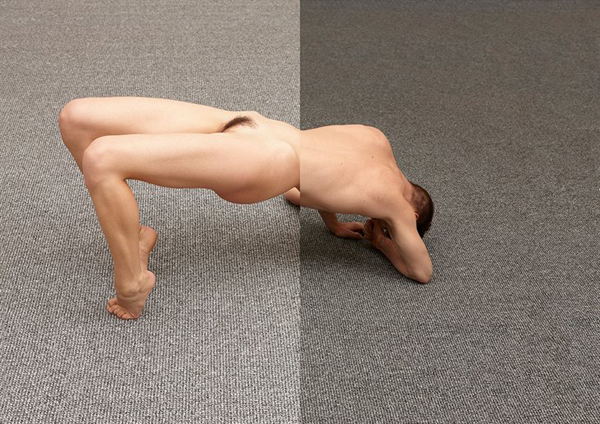 If you've picked up a fashion magazine since the late 1990's you will undoubtedly have stumbled across the photographic work of Bloomers & Schumm. The Amsterdam duo were never intent on launching their practice into the world of fashion editorial, nevertheless this has arguably been the most predominant arena in which their work has excelled.
With an eye for capturing their subjects as much as the clothing in their shoots, the photographers manage to depict intriguing narratives of hyper-real scenarios. It would perhaps then follow that they were recently commissioned to produce an exclusive series of images for the latest issue of Baron, a journal that resolves to blur boundaries between art and pornography. One of a new wave of contemporary publications that has a similar intention, to explore niche but seemingly sophisticated fetishisms (see Talc, Odiseo or Adult).
The images in 'The Future of Sex' merge the female and male body into contorted positions. Pale skinned and muscular, these forms are elongated across grey office carpets, their blurred gender is unsettling in the subtle juxtaposition between each body and its resulting de-humanising impact.
text by Maresa Harvey