Juxtapoz
Parra x Case Studyo "Vaso di Culo" Vase & "Sleep Deprived" Carpet
November 20, 2013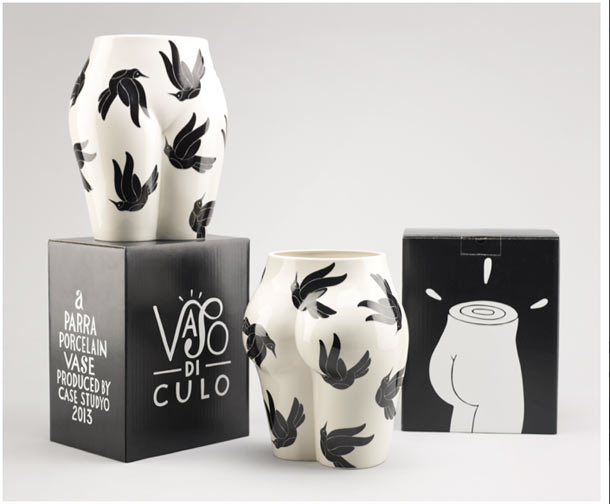 Who doesn't want a booty vase? As part of their ongoing series of artist collaboration, limited edition house objects and sculptures, Case Studyo have teamed again with Amsterdam-based fine artist Parra on the "Vaso di Culo" vase and "Sleep Deprived" carpet. Just in time for the holidays, your centerpiece can be an ass. Literally and figuratively.

Carpet specs: Edition 100. 1.60m x 1.30m. Handknotted wool

Booty vase specs: Edition 200, 30cm high, 23cm wide. Cream-colored porcelain

Buy them here.