Juxtapoz
Pardee's Picks: The Works of Jeff Ladouceur
October 23, 2012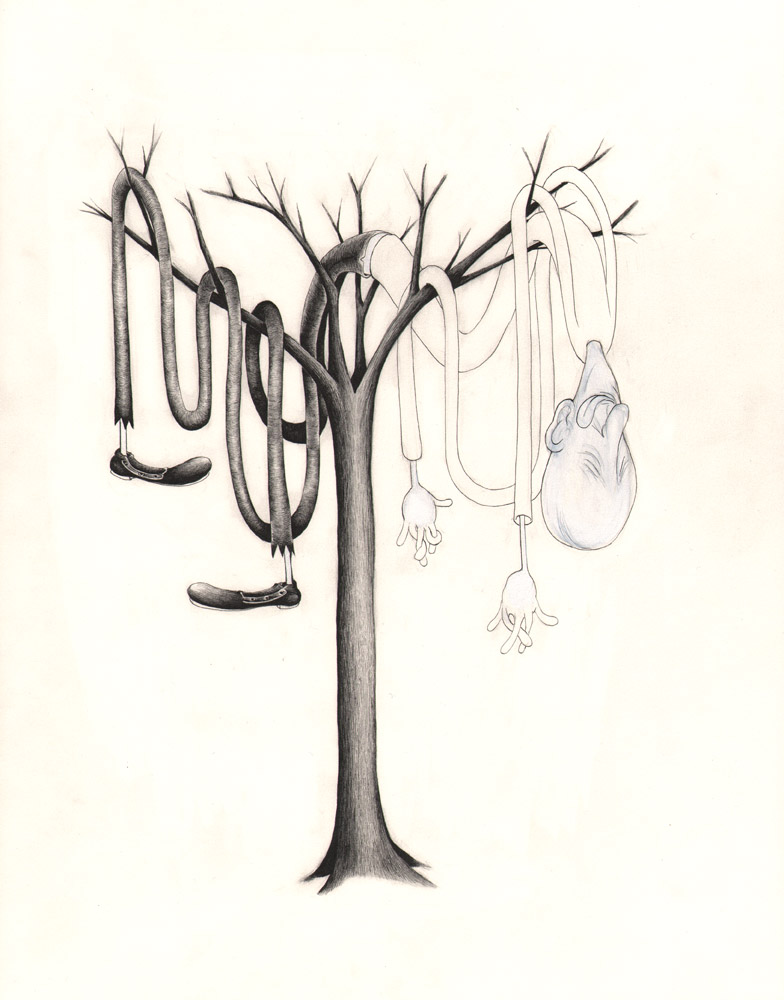 Five or six years ago, while I was roaming around Kinokuniya, one of my favorite book stores in San Francisco, something that looked like a disease-soaked small pamphlet-sized book caught my eye. In bold, but fancy letters, the word "EBOLA" was stamped on the front adorning a gorgeously rendered child-like bunny rabbit with no face. I had no idea what I was looking at, but I was more than intrigued.
Not paying attention to who the cover artist was, or what was going on, I was mesmerized by the soft, nightmarish and painful characters that were splashed across every page, resembling a vintage cartoon strip from the 30's if all of the characters from that strip were in agonizing pain while at the same time laughing about their demise.
I've had that small "EBOLA" art book since that day and I've looked at it about 7,000 times. The artist behind my discovery was Jeff Ladouceur, an artist from Vancouver, British Columbia, and he is awesome.
Though a majority of his works are created with inks and graphite, Jeff has experimented in huge-scale sculpture, inflatables, and other mixed media art during his multiple exhibitions at famed galleries like the Richard Heller Gallery (who he is currently represented by), Zieher Smith, the Vancouver Art Gallery, and more.
To see more of Jeff's work, visit the Richard Heller Gallery.
-Alex Pardee