Juxtapoz
Pardee's Picks: Bonus Portraits
January 06, 2014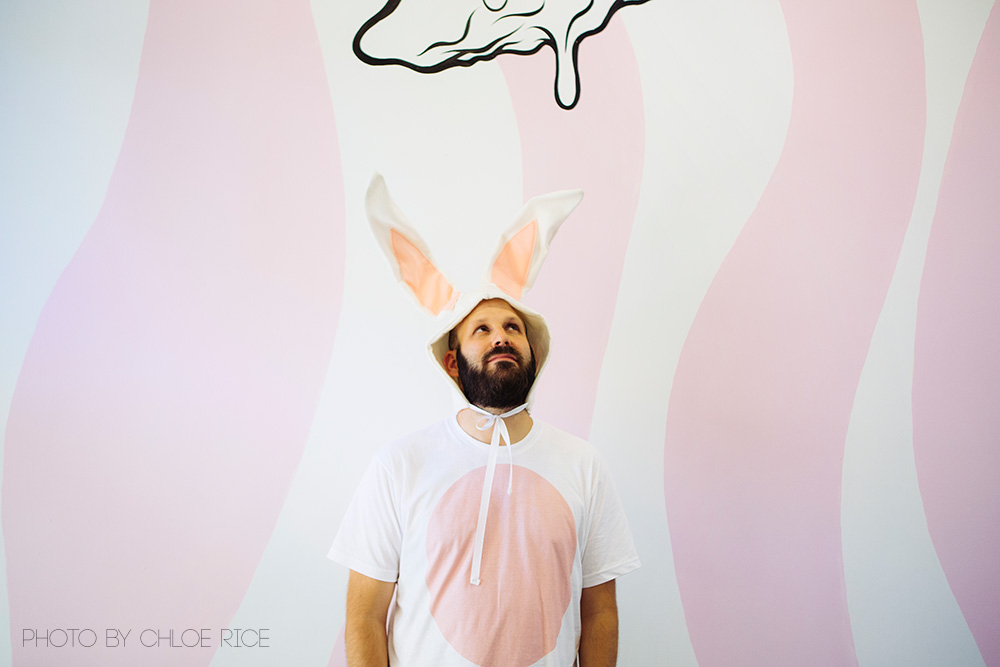 There's about 673 things about curating an issue of Juxtapoz that happen during its production process that I love, but one of the creative highlights is working with photographers and collaboratively art directing the portrait shoots with them. For the Halloween issue that I curated last year, I got to force artists I look up to to shove silly masks on their faces and, in some cases, get disgustingly messy. For the current issue, the special "IMAGINATION" issue, I got to be even sillier. I wanted to incorporate each artist's imagination and "world" into their portraits in one way or another. Knowing that we had already assembled such absurdity for the magazine as The Lonely Island's imaginary friend, Lisa Hanawalt being debaucherous with Santa Claus, and Wolvesmouth's "living" food, among other things, I rounded up the most fun photographers I knew, CHLOE RICE, BRYAN DERBALLA and HOMER LIWAG, and we started "imagining", which led to us yelling things like "we need tons of balloons!" "Hey Scott, flirt with your cartoons!" "Santa loves garbage!" "Yes! I front of this priceless Houdini artifact is perfect!" and so forth.
Due to the fact that the photographers are awesome, there were an abundance of portraits to pick from which made it hard to pick the final shots, but that also meant that we were left with some amazing art to showcase afterward, which is RIGHT NOW!
Check out some of these bonus portraits of our "Imagination" artists by photographers Chloe Rice, Bryan Derballa and Homer Liwag.
The special Juxtapoz "Imagination" Issue is still on newsstands now for a few more days!
Chloe Rice: http://www.itschloe.com
Bryan Derballa: http://bryanderballa.com
Homer Liwag: http://homerliwag.com