Painting
Zeenchin's Absorbing Painterly Digital Work
February 23, 2018
We've been really digging these digital paintings from Zeenchin, whose ideas seem to blossom in an unwieldly fashion, and whose muted color palettes and anime-esque content create a beautiful dissonance that still remains painterly.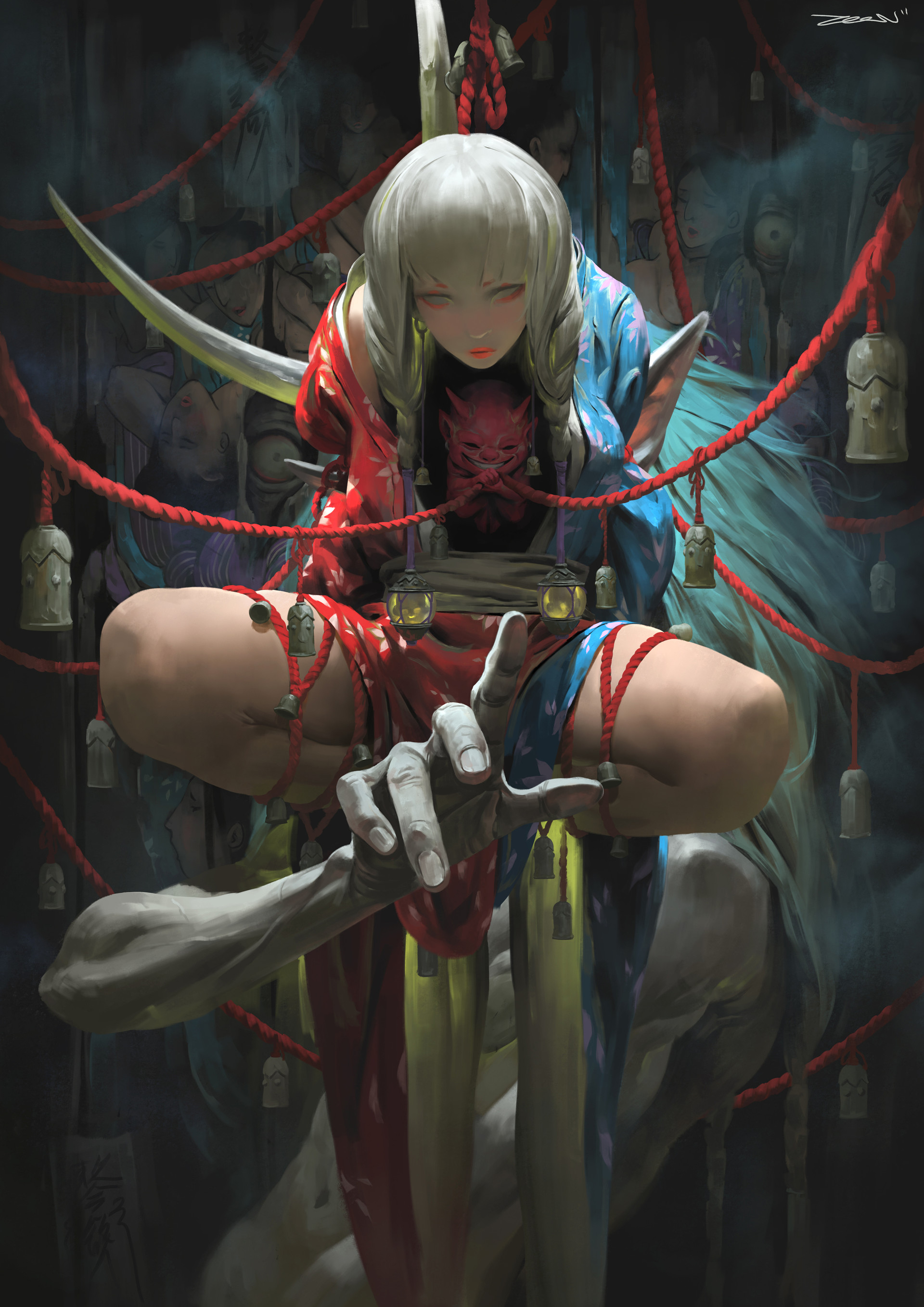 Zeenchin writes of their work: "Currently I am working as a freelance illustrator and concept artist for Applibot and Kingdom Death. Most recently, I worked on Legend Of The Cryptids, Galaxy Saga and Kingdom Death, where my responsibilities include card art for Applibot, Illustration and concept art for Kingdom Death.
Previously, I worked as an Art Director for a Malaysia based 3D CGI animation studio. In this position, I demonstrated the ability to resolve a variety of artistic issues in a short period of time for TV commercials and created concept illustrations for the studio next featured project.
In addition to this experience, I was a 2D lead Flash Animator for another animation studio in Malaysia, beside 2D animation I also created some digital illustrations for pitching purposes for the studio's animated featured film"