Painting
Zaria Forman Brings A Bit of "Antarctica" Back To the Gallery
Sep 09, 2017 - Nov 04, 2017Winston Wächter Fine Art, Seattle
On September 9, 2017, Winston Wächter Fine Art Seattle will be opening a new solo show by Zaria Forman. Antarctica is artist's third solo show with the gallery, inspired by a four-week art residency aboard the National Geographic Explorer in November and December of 2015.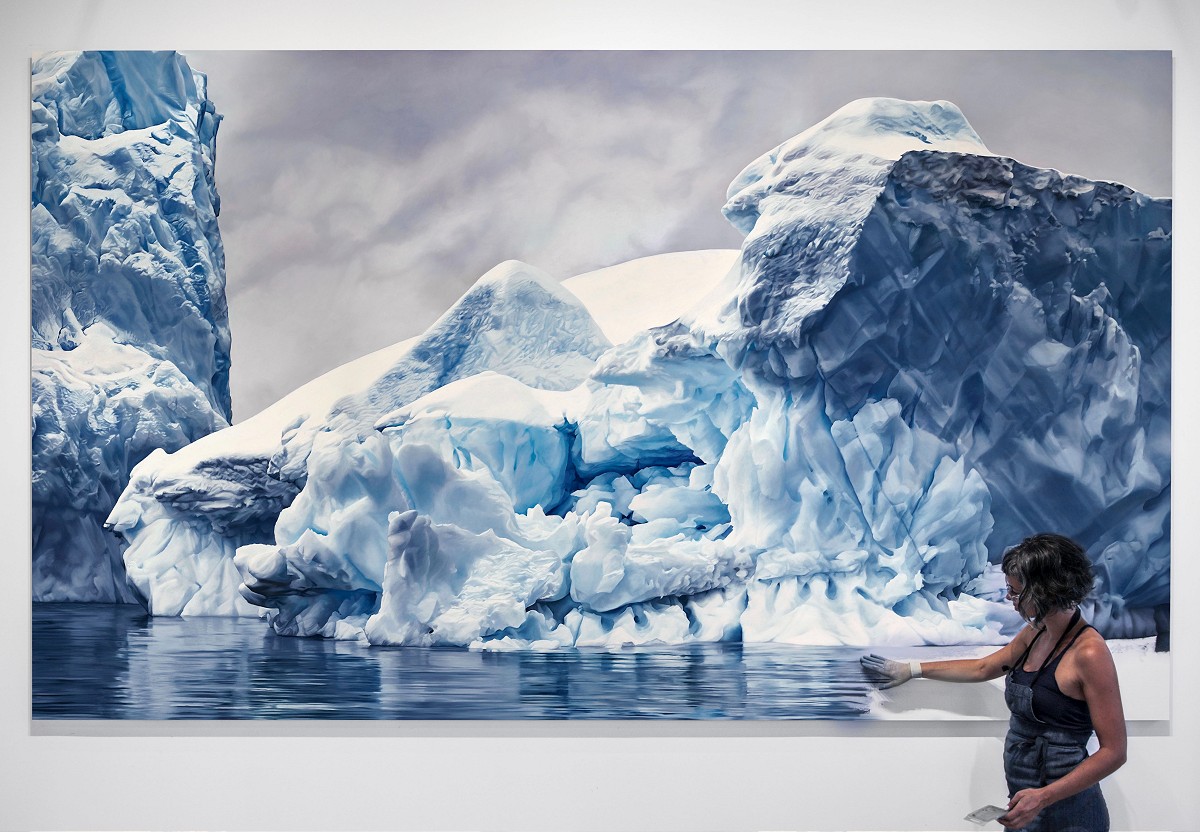 Forman is known for her impeccably naturalistic pastel drawings of environmentally sensitive locations, which she fell in love back in early childhood when she traveled with her family throughout several of the world's most remote landscapes. After traveling extensively in Greenland and the Maldives to both collect material for her drawings and raise awareness about climate change, Forman spent for weeks aboard National Geographic Explorer in Antarctica at the end of 2015. Moved and inspired by the magnificent yet harsh landscape that radiates sapphire blue, the artist got to witness, firsthand, humanity's greatest challenge—climate change.

Majestic and breathtaking, the entire continent filled with monoliths of ancient ice is a fragile environment strongly affected by global temperatures which can be noticed on every corner. Through her work, Forman hopes to make, "Antarctica's fragility visceral to the viewer, emulating the overpowering experience of being beside a glacier." Large in-scale and meticulously rendered over months and months of studio work, these soft pastel on paper drawings are silent testaments to some of the most incredible places on Earth. Which might not be around for much longer. —Sasha Bogojev


Whale Bay, Antarctica no.4 Timelapse from Zaria Forman on Vimeo.
All photos courtesy of artist, studio photos credit by Francois Lebeau