Painting
Wild West: Plains to the Pacific
Jun 18, 2016 - Sep 11, 2016Legion of Honor, San Francisco
The paintings and works on paper that dominate Wild West: Plains to the Pacific at San Francisco's Legion of Honor are not a collection of cattle rustling cowboys that might frame a freeway steakhouse. Ed Ruscha, Sandow Birk and Rupert Garcia are among the wall of pictures that greeted us at the press preview, and as promised, the show is Wild.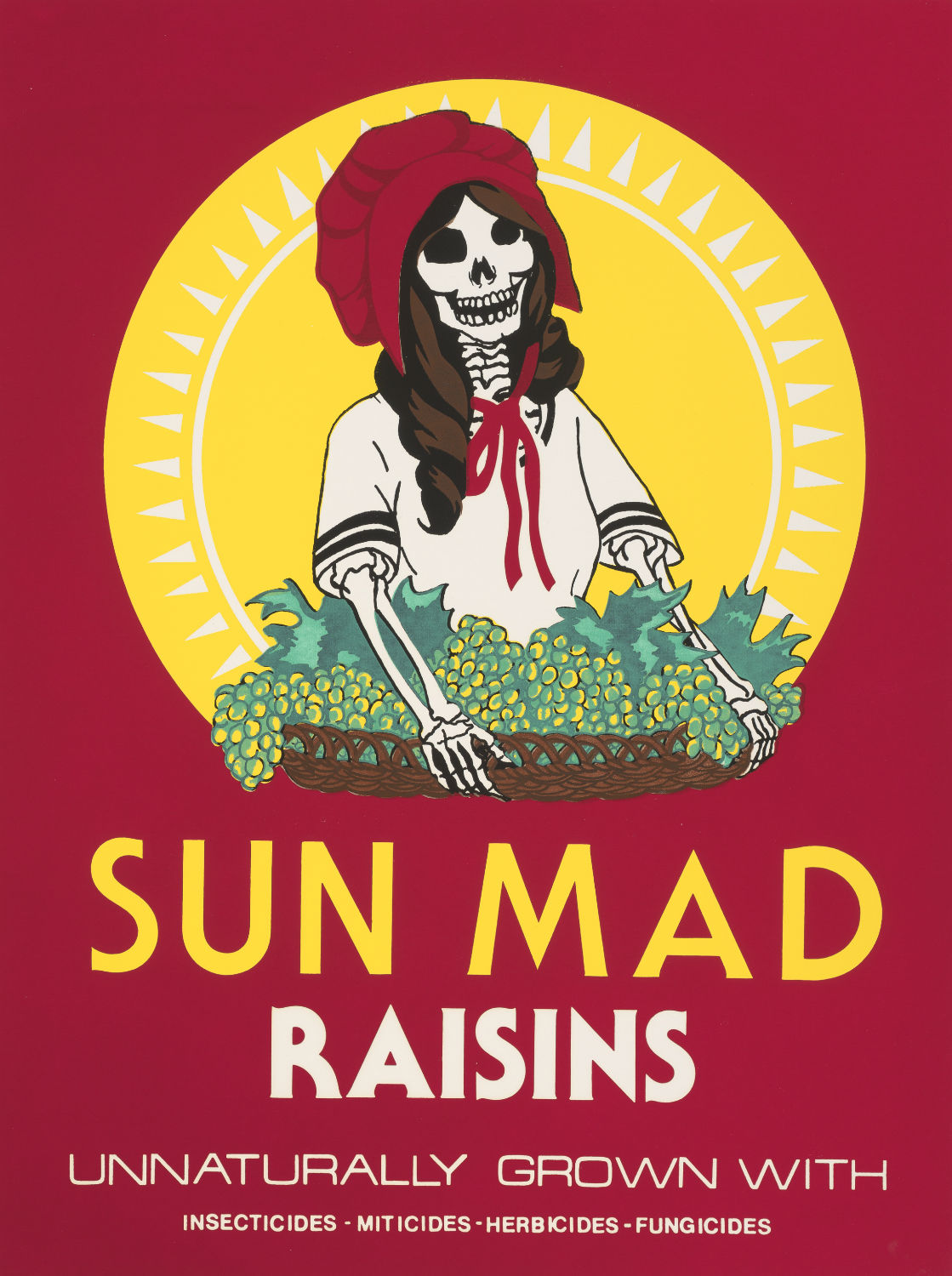 The emphasis is on the landscape, whether glorious or grim, illustrative or instinctive, not, as co-curators Jim Ganz and Colleen Terry, emphasize, The Wild West of galloping, gold rushing lore. The visions interpret Plains to the Pacific, as envisioned in the 1780's, descended to current artists like David Hockney. Ester Hernandez, from a family of farm workers, was there to describe "Sun Mad" the bold screen print she "couldn't give away in 1982" that now calls the Smithsonian Home. Fruit crate labels from the '20s and '30s beam with orbs of citrus and shiny suns. Michael Schwab described how he wanted to continue inked and hand drawn ("no perfect circles") work that evoked wood cuts as he created the emblematic posters for the Golden Gate Recreation Area. Each image, limited to three colors plus black, have imprinted our perception of places like the Golden Gate Bridge and Alcatraz (best its every looked.) Before you leave, stop by and check California Book Works to see bound treasures from Barry McGee, Richard Pettibon and Dana Smith.
This perfect matinee of a show should more than sate your thirst and get you primed for the upcoming Ed Ruscha and the Great American West at the De Young Museum.