Painting
Tieken Gallery LA Kicks Off Their Latest Group Show With Gus Harper, Simone Gad, and Barry Gordon
Sep 08, 2018Tieken Gallery LA, Los Angeles
Tieken Gallery LA lined up its first show of the Fall season, featuring three exceptional Los Angeles-based artists: Gus Harper, Simone Gad, and Barry Gordon. These three artists will take over the gallery starting with the opening reception on Saturday, September 8, 2018 from 6pm to 10pm.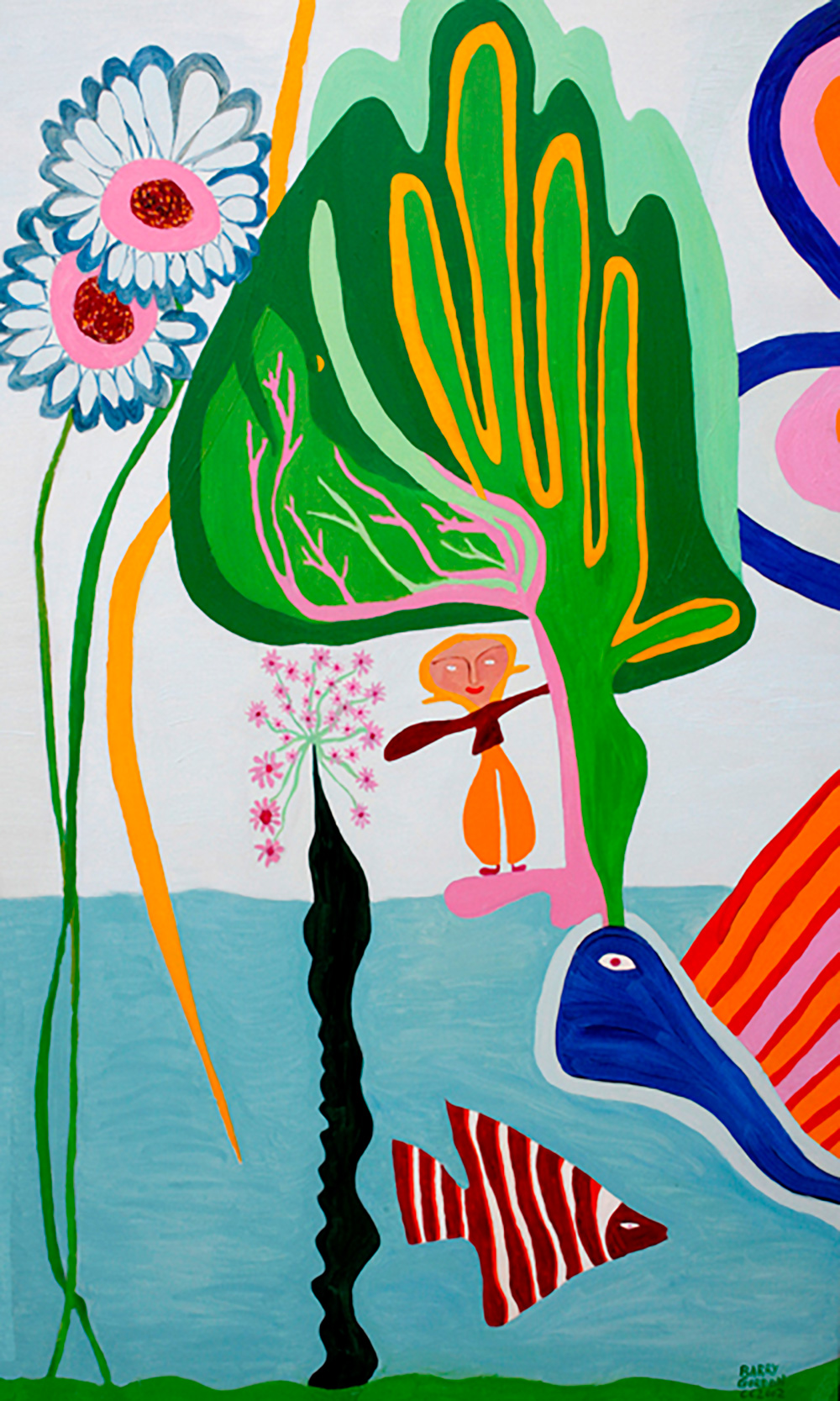 Gus Harper is a Los Angeles-based artist who has been creating and selling art around the world for the past 18 years. For this show, he will be filling one entire room with 110 of his original bee paintings. When we asked him to comment on these paintings the artist said the bees stand for creativity and good luck, and they are all female. Gus does not name the individual bees, leaving that up to collectors. Some name them for daughters or family members or best friends. Others just pick a favorite name. The bees are spray painted and highly collectible.

When Gus is not busy in his studio, he travels the world showing his art and seeking inspiration for his next series of work.
Simone Gad was born in Brussels, Belgium but chose Los Angeles as her home. She enjoyed a successful career in the movie industry while honing her skills as a self-taught visual artist. Simone's paintings are reflective of her experiences in Hollywood and beyond. Many of her works combine photography with other media and subjects ranging from famous to infamous.

Simone's work has been shown internationally in art shows, museums, and galleries since the 1970's. She is also a Getty Museum/Pacific Standard Time sponsored-artist.
Barry Gordon grew up in Los Angeles and started taking art classes at age 7. Two years later one of his artworks was included in an exhibition of children's art at the Museum of Modern Art in New York. Some years later he had his debut in Los Angeles showing at Bogner Gallery on Gallery Row. The day after the show opened, he left for training in the Peace Corps.

Since returning to Los Angeles, Barry has enjoyed a rewarding career as an internationally exhibited artist. His work has been called both "sociological surrealist" and "abstract surrealist." He has also done a number of illustrations for The New York Times, Washington Post, and other publications.