Painting
Thinkspace Brings the Imaginative, Surreal, and Psychedelic in Three New Group Shows
Aug 04, 2018 - Aug 25, 2018Thinkspace, Los Angeles
Thinkspace has three separate solo exhibitions currently on view from Yosuke Ueno, Alex Garant, and TikToy, which close tomorrow night. Check out their work in the gallery below and get some background on the artists below that.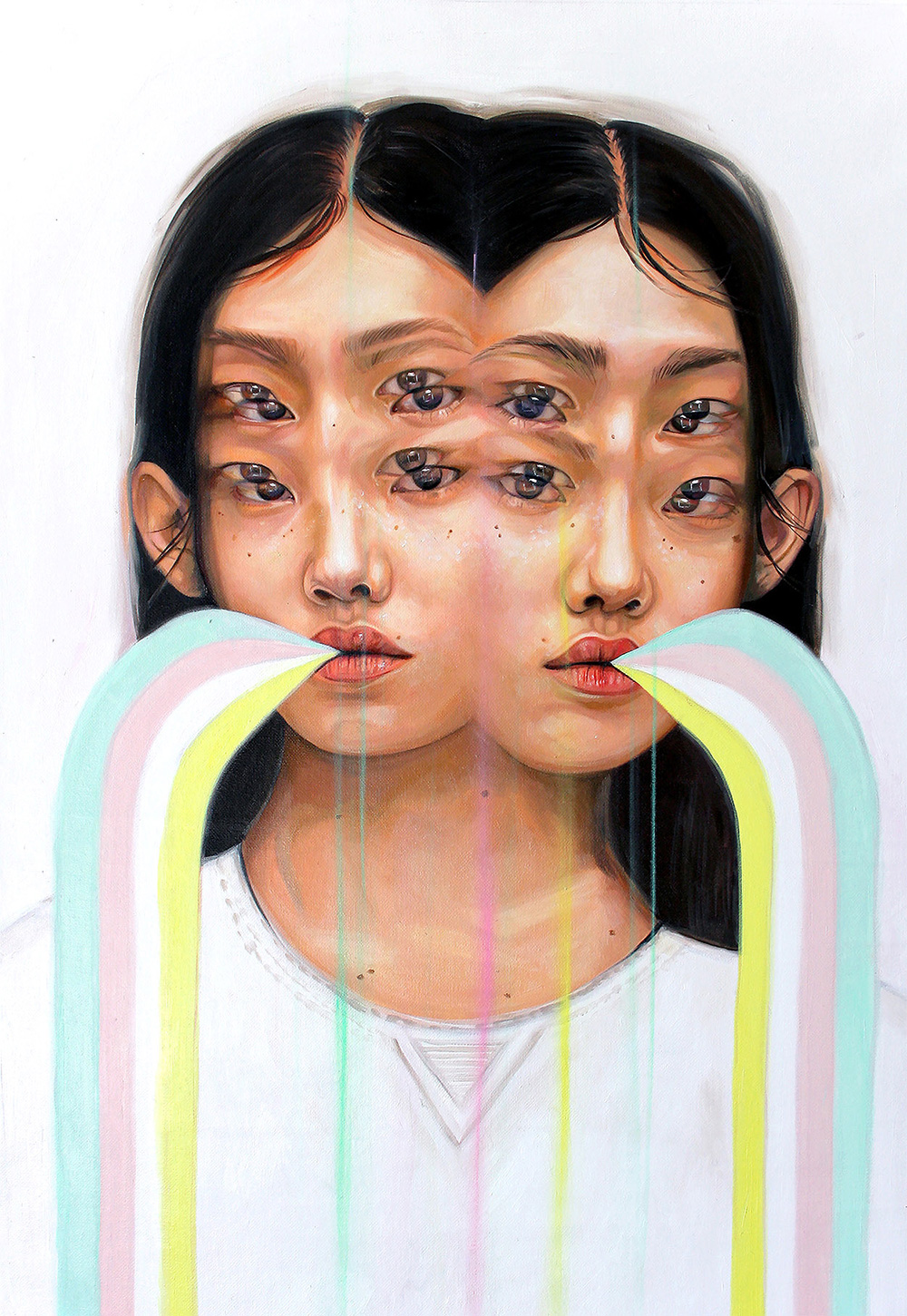 Yosuke Ueno is showing his latest series of works titled But Beautiful. A self-taught painter based out of Tokyo, Ueno is known for his imaginative, character-driven worlds created in symbolic pursuit of innocence, hope, and positivity. These loosely narrative-based paintings evolve intuitively, the artist's approach to his compositions seldom premeditated, preferring instead to embrace the creative tangents of his subconscious. By allowing the process of painting to dictate the outcome, the works host a recurring cast of playful creatures, hybrids, and psychotropic fantasies. The artist, amidst these playful gestures, emerges as an inventor of psychedelic metaphor and cultural pastiche, freely combining references to everything from Japanese culture, ancient Greek mythology, Tokyo Street fashion and video games to Disney animation and the Western canon of art history. Driven by a genuine desire to capture our philosophical interconnectivity through art, Ueno's multicultural references coalesce through the unpretentious spontaneity of his imagination and a fundamental belief in the universality of a shared condition.
Next up is Voyage of The Insomniac, featuring new works by Toronto-based, Canadian, Québéquois artist Alex Garant. A painter known for her hyper-realistically rendered Op art portraits in which the faces and eyes of her subjects seem to skip their registers through image redoubling and superimposition, Garant is in search of the frenetic internal life of the sitter.
And on view in the Thinkspace Project Room is Timewarp, featuring new works by Netherlandish artist TikToy in the artist's first solo project with the gallery. An anonymous street artist based out of Holland, TikToy creates playfully surreal character clocks, sculptures recalling psychedelic cuckoo fixtures. Inspired by the aesthetic freedom of street art, pop surrealism, and graffiti, his cartoon-inspired, sculptural interventions are staged throughout cities worldwide in unexpected recesses and its less-traveled nooks.