Painting
The Museum of Sex Presents: "NSFW Female Gaze"
June 23, 2017
The Museum of Sex (MOsex) and Creators Project (VICE) debuted their first curatorial endeavor this week in New York City. Over 25 female artists were invited to showcase their work in a formidable exhibition titled NSFW Female Gaze. Working through a variety of medium, each artists' work keenly examines the female perspective and jettisons the patriarchal idea of the female body as muse, as object. By shifting the narrative and portraying sexuality, gender and sensuality through the female perspective, you end up with an entirely new visual language, one that is free from convention, heteronormativity and cisgender values.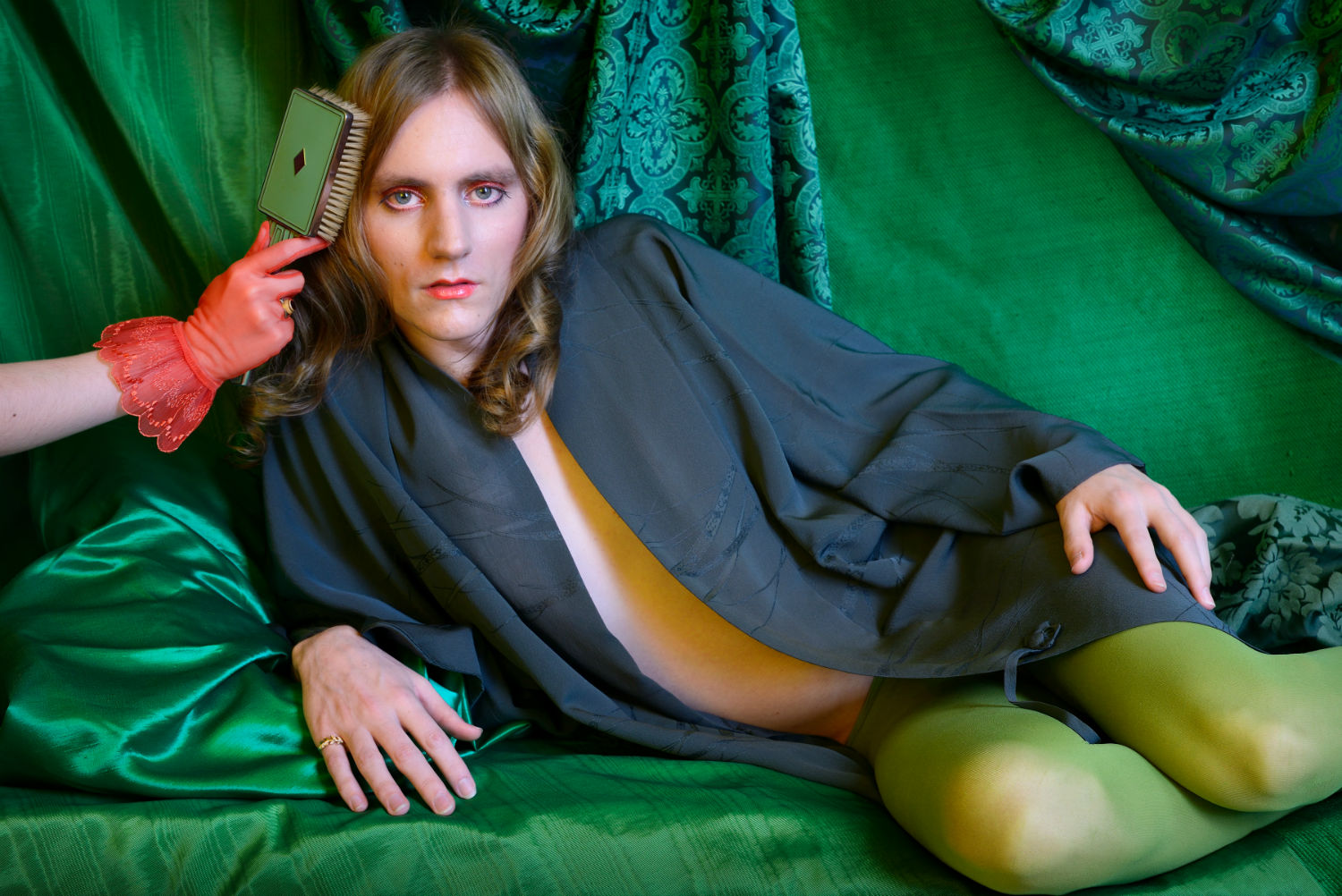 The exhibition approaches different themes of sexuality through a diverse lens. Brooklyn based photographer Nona Faustine presents her self portraiture as a tool to explore race, lineage and trauma by positioning her body in public places with great historical and political significance. Textile artist Erin M. Riley weaves a visual archive of sexual objects, from glass dildos to condoms as a way to demystify the notions of female propriety. This dauntless approach to female sexuality and sexual identity lies at the core of NSFW's showcase. Young female artists have honed their practice in the age of the internet, in the ever expanding platform that allows them to share their unflinching ideas of sexuality.
From the curators: The artists featured in the exhibition are working at the intersections of identity and life experience, genre and process. They are exploring sexuality on their own terms, bringing to light new angles of expression. From Instagram and GIF platforms to textile, painting and photography, the artists bring a diverse and fearless approach to sex, shattering mythologies of female sexuality and restructuring stereotypes to explore a more complex relationship between gender, pleasure, fantasy and desire.
Artists include: Aneta Bartos, Anna Biller, Amanda Charchian, Nona Faustine, Monica Kim Garza, Rebecca Goyette, Joanna Grochowska, Koak, Natalie Krick, Natalie Krim, Joanne Leah, Kristen Liu-Wong, Pixy Liao, Maidenfed, Shona McAndrew, Sophia Narrett, Polly Nor, New Level of Pornography, Taira Rice, Erin Riley, Amy Ritter, Lissa Rivera, Scientwehst, Tschabalala Self, Marie Tomanova, Brandi Twilley, Paula Winkler, Jessica Yatrofsky