Painting
The Growlery Hosts the First "Girls Are Awesome" Group Show, Centering on Women in Skateboarding
Nov 10, 2017 - Nov 11, 2017The Growlery, San Francisco
Global women's platform Girls Are Awesome are teaming up with San Francisco artist residency and gallery The Growlery to present the work of 10 international female artists from in and around skateboarding.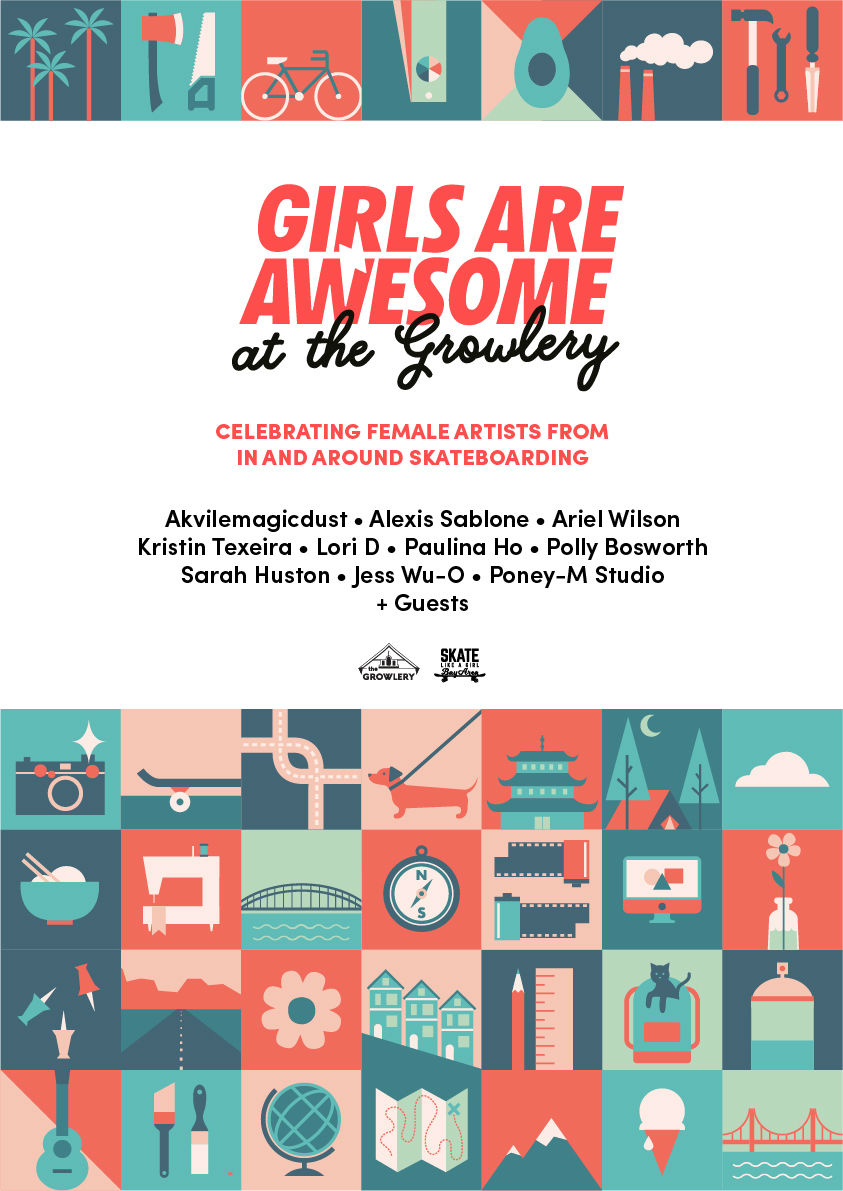 With a huge rise in interest and participation in women's skateboarding over the last 5 years, Girls Are Awesome want to showcase new and existing talents, inspiring the next generation of creatives to the industry, thereby increasing female representation not just on boards, but as an integral part of the future of skateboarding. For many, San Francisco is still the epicentre of creativity in skateboarding; home to the likes of Thrasher, FTC and Deluxe, so the Growlery in its Upper Haight/Ashbury location, a stones throw from FTC, is the natural spot to host this first Girls Are Awesome group show.
Supported by local community initiative Skate Like a Girl, Girls Are Awesome at The Growlery will spotlight just a few of the many female creatives working in the intersection of skate and lifestyle. With artists hailing from the US, UK, Denmark, Lithuania, Australia and France, the exhibition features a mix of upcoming artists and familiar names such as skateboarder Alexis Sablone, Ariel Wilson and Sarah Huston, best known for her travelling photography exhibition Yeah Girl!
Featuring
Akvile Magicdust (LT)
Alexis Sablone (US)
Ariel Wilson (US)
Kristin Texeira (US)
Lori D (US)
Paulina Ho (US)
Polly Bosworth (UK/DK)
Sarah Huston (AU)
Jess Wu-O (US)
Poney-M Studio (FR)