Painting
Superchief LA Brings Together The Surreal, The Grotesque, and A Mariachi Band For Their Latest Show "DISTURBED"
August 23, 2018
Superchief Gallery LA put together a three-person painting show featuring Parker S. Jackson, Don Pablo Pedro, and Scott Greenwalt. The show, titled DISTURBED, brings together three of the most surreal, grotesque, and morbid graphic painters in LA for a month-long onslaught that ends September 2nd, 2018. The opening, which also doubled as a going away party for resident Superchief homie Taylor, featured a mariachi band and lots of PBR, and was unfortunately bookended with gallery-owner Bill Dunleavy getting punched in the face by a would-be bike thief who wandered into the gallery :/ RSVP for the closing party here, and check out some of Scott, Parker, and Don's work below.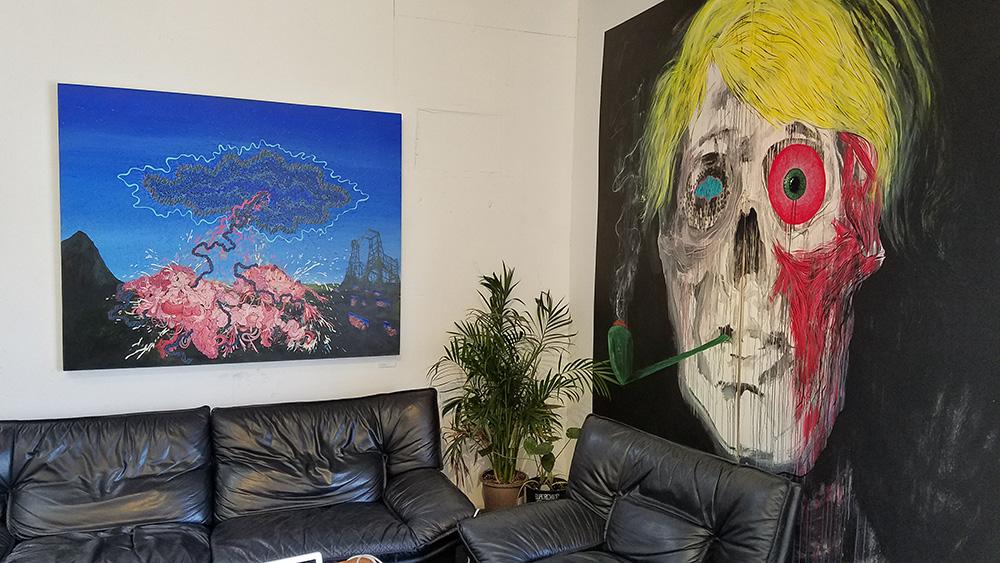 Tyler Bradberry also caught some of the opening night below, including the aforementioned Mariachi band.