Painting
Subliminal Sanctuary: Cécile Granier de Cassagnac & Yesnik Evad @ Jules Maeght Gallery
Feb 08, 2018 - Apr 28, 2018Jules Maeght Gallery, San Francisco
On February 8th, Jules Maeght Gallery in San Francisco will be opening Subliminal Sanctuary, an exhibition curated by Luc Sokolsky of paintings and sculptures by Cécile Granier de Cassagnac & Yesnik Evad (aka Dave Kinsey). With the outdoor environment as the main motif of the showcase, with both artists taking a contemporary approach to portraying landscapes.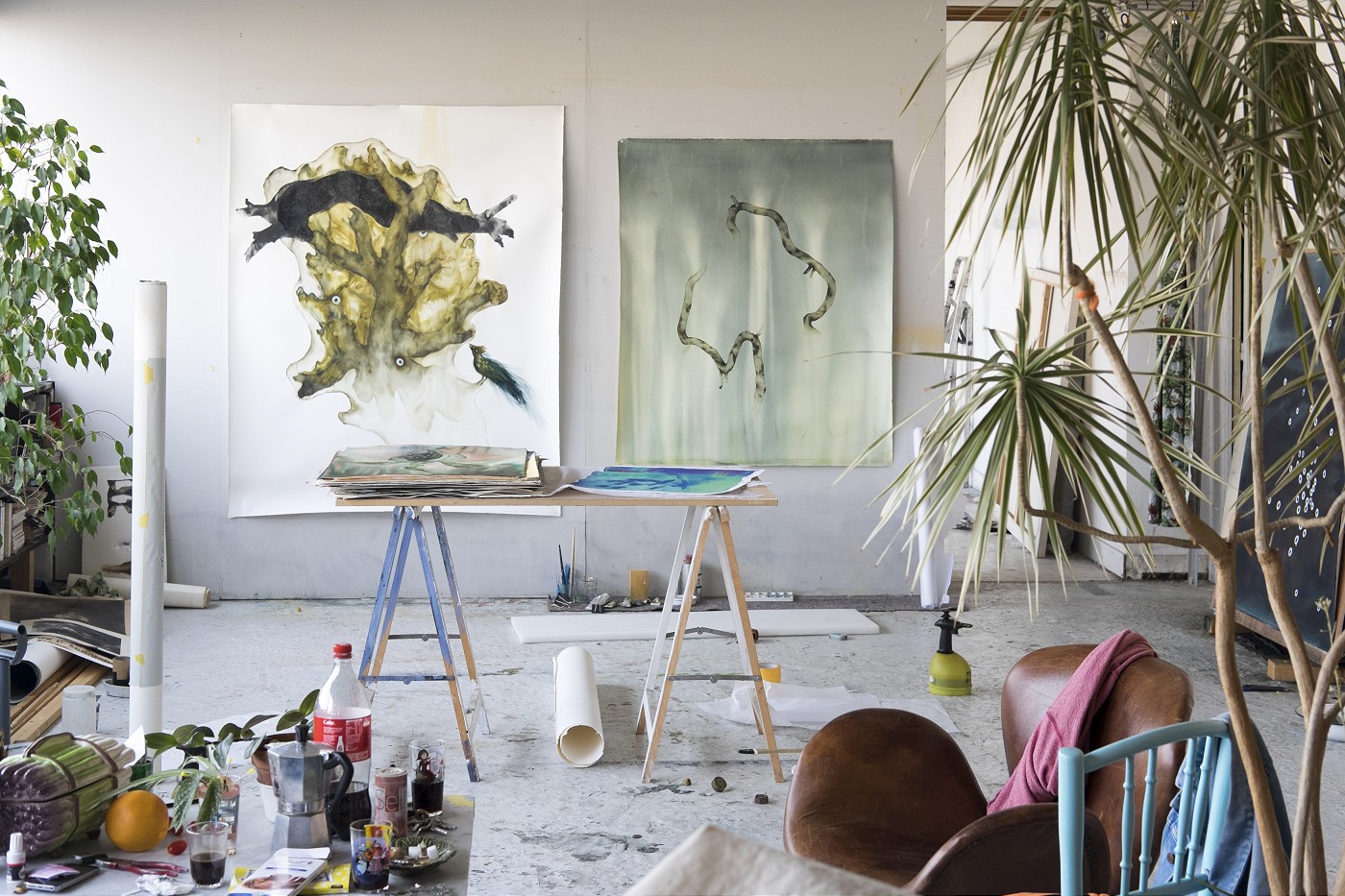 Rather than depicting reality, both artists are staying true to their respective visual languages and are merely illustrating their subjective perception of the surrounding. Through both natural and unnatural tones, they are constructing compositions which evoke familiar shapes or even textures of outdoor elements. Influenced by semi-isolated life in a small town adjacent to the Sequoia National Park in Central California, Yesnik renewed his devotion and appreciation for nature and all it's forms in recent years. His acrylic and paper cutout collages form totem like compositions that incorporate such elements as branches, rocks, trees, all placed in imaginary locations.

On other hand, Granier de Cassagnac's washed off watercolor-based creations are ghostly transformations of her memories of the wilderness. From depicting members of animal kingdom to paying tribute to the universe, both Granier de Cassagnac and Yesnik are paying tribute to the spiritual quality of the great outdoors. —Sasha Bogojev
The show will be on view through February 8 to April 28, 2018.