Painting
Steve Olson and Daniel Gibson shine in "It's All Good..." @ Diane Rosenstein, Los Angeles
Dec 02, 2017 - Jan 13, 2018Diane Rosenstein Gallery, Los Angeles
"It's All Good" might be the best mantra for ending a jaw-gaping year and it's also the name of the group show that exhibits at the Diane Rosenstein Gallery through January 13 of what could also be a mind-numbing 2018. With his Cum Laude series of paintings, Hollywood denizen Steve Olson joins fellow Angelenos, Brain Rochefort inspired by time in the mahogany forest and Daniel Gibson, pulsing with Chicano culture, along with Delft potter Jesse Edwards of New York City, to form a quartet traveling from the primal to the present. Whether trained in Delft blue pottery or carving lines on concrete, each draws from the drama of life, looks forward, sucks it up and decides "It's All Good." —Gwynned Vitello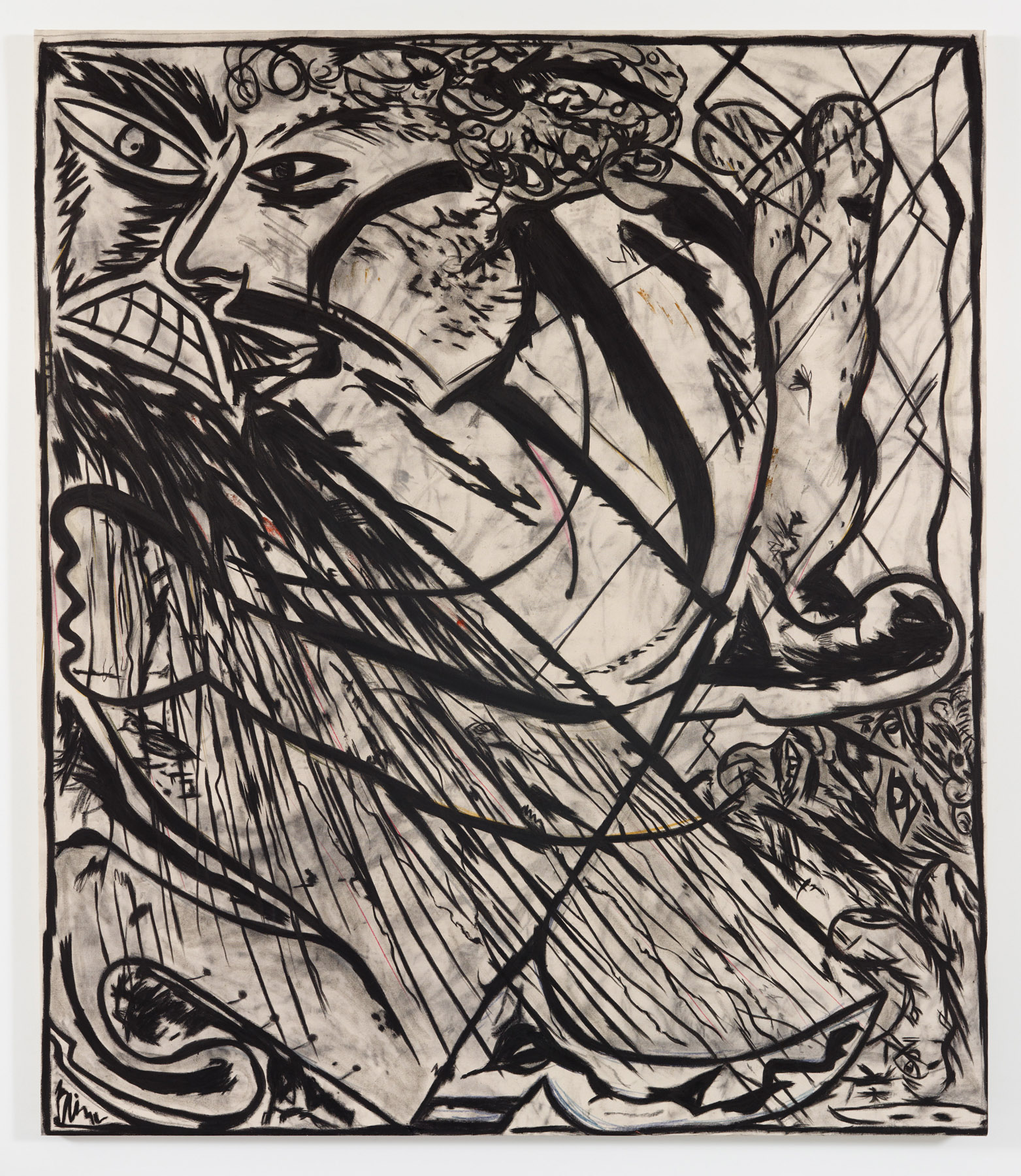 Diane Rosenstein Gallery is pleased to announce "It's All Good..." an exhibition of new paintings, works on paper, and sculpture by Brian Rochefort, Daniel Gibson, Steve Olson (all based in Los Angeles) and Jesse Edwards (New York). Each artist negotiates the tension between their identities, the environment, and their impulse to engage formalist principles in 20th C. Western art history. Brian Rochefort's series of Jozani ceramic sculptures are inspired by his recent visit to a mahogany forest in the Jozani Chwaka Bay National Park on the island of Zanzibar in Tanzania. Rochefort's practice of layering multiple viscous glazes, unique ceramic builds, and numerous firings produce extraordinary vessels that actively percolate and ooze a natural energy, as if to express a tangible consciousness. Presented on an artist-designed mahogany table, the Jozani series includes large earth-toned vessels. Each completed work is a rigorous investigation of process and material. Rochefort lives and works in Los Angeles.
Jesse Edwards' oil paintings capture the overt milieu of decadent tension that has infiltrated contemporary art, life, and culture. His Vanitas paintings are still lifes of sex and drug paraphernalia meticulously arranged with fashion accessories. His recent "card house" paintings continue a recurring motif in his practice, and are a metaphor of fragility and tentative structure. Edwards, who is trained in Delft blue pottery, will also show ceramics -- including an edited selection of glazed stoneware televisions with hand-painted scenes of classic cartoons, pornography, and scenes from popular culture. The artist lives and works in New York City.
Daniel Gibson's neo-modernist paintings show figures that often push against edges, seemingly constrained by the container of the painting plane. In this exhibition, Gibson presents a new suite of Sumi ink, oil and charcoal compositions that balance autobiography and allegory with themes of Chicano culture: strength, struggle, self-doubt, and a deep connection to land. Gibson lives and works in Los Angeles.

Steve Olson's recent Cum Laude series of exuberant acrylic works on paper are composed of controlled gestures and radical improvisation. These intimate paintings express passion, motion and line with a cinematic illusion of movement, as colors seemingly come in (then out) of focus. Steve Olson, who earned an early reputation as one of the all-time great skateboarders, introduced a punk-rock ethos to the skating subculture. This new Cum Laude series embodies the explosive and fluid lines that he draws through empty pools and urban landscapes. Olson lives and works in Hollywood.

Diane Rosenstein Gallery - 831 North Highland Avenue, Los Angeles, CA