Painting
RECAP: Juxtapozed and Robert Williams in Fort Wayne
May 08, 2017
For those who are unable to travel to Indiana between now and July 9th, here is a pictorial tour of the group exhibition Juxtapozed and Robert William's 'Slang Aesthetics!' currently on view at the Fort Wayne Museum of Art.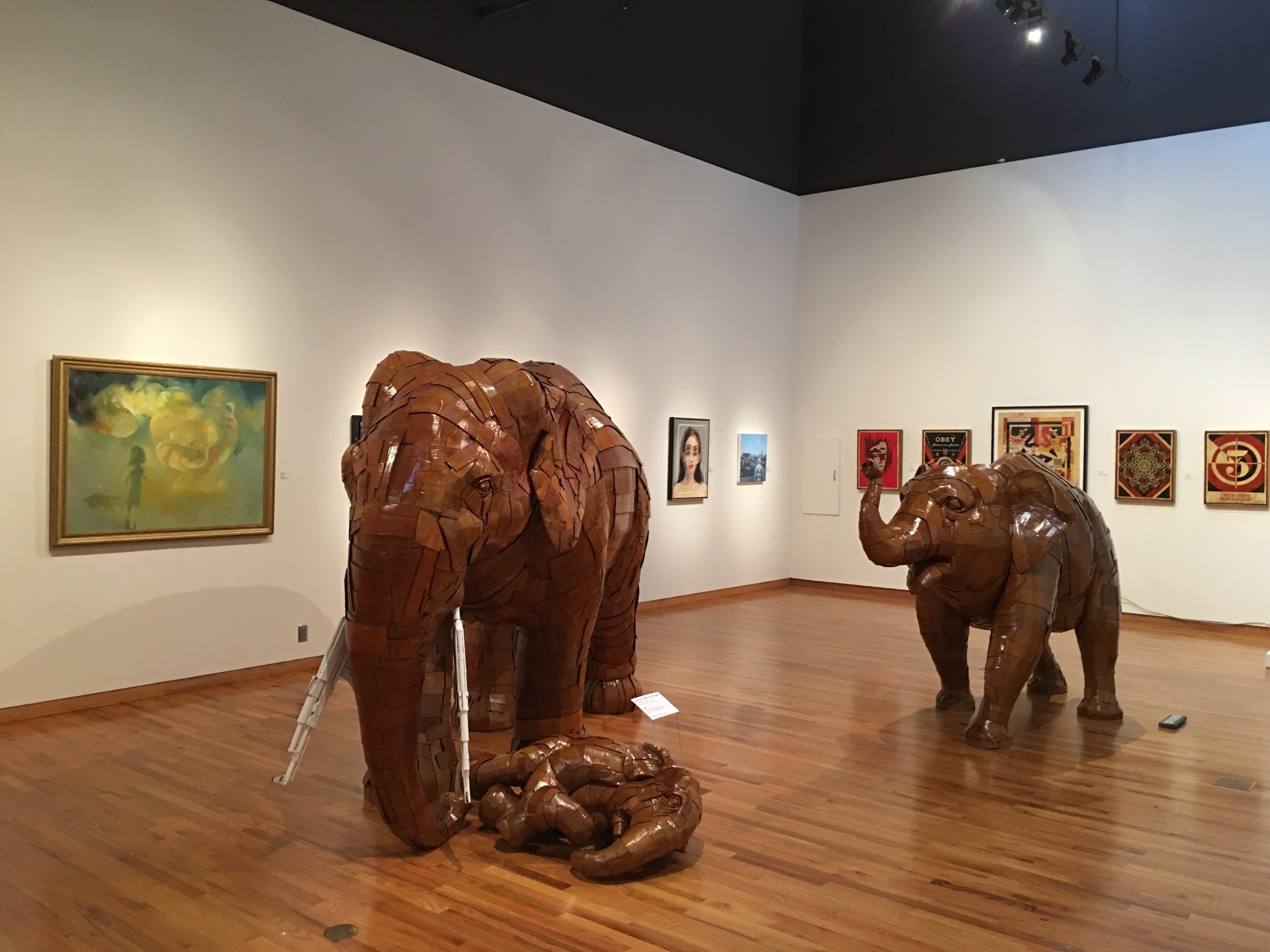 Juxtapozed and Robert Williams: SLANG Aesthetics! opened on April 21st at the Fort Wayne Museum of Art welcoming over 600 art enthusiasts through its doors. This was the first time Williams has shown in the mid-west, and the exhibition attracted guests from all over the midwest and east coast who drove in to be at the opening. The cities mentioned include Detroit, Kalamazoo, Grand Rapids, Chicago, Cincinnati, Cleveland, Indianapolis, and Pittsburgh to name a few. The following day Robert Williams discussed the basics of his work and process while always being considered an outsider in the art world.
Artists, Laurence Vallieres, Cinta Vidal, Kazu, and Meggs were on hand at the opening for Juxtapozed. The museum even picked up pieces by Meggs and Cinta Vidal for their permanent collection to commemorate the shows on site murals.
Available work and more photos from Juxtapozed and Slang Aesthetics! can also be viewed on the Thinkspace Gallery website.