Painting
Preview: Paco Pomet Brings "Melancholia" To Richard Heller Gallery, Los Angeles
Sep 08, 2018 - Oct 20, 2018Richard Heller Gallery, Los Angeles
Two years after his last showcase with Richard Heller Gallery, Paco Pomet will be returning to the US for his first solo exhibition this year. Opening on September 8th, Melancholia will be his fourth showcase with the gallery, presenting his most recent body of work created around his personal focus on different states of light in certain landscapes.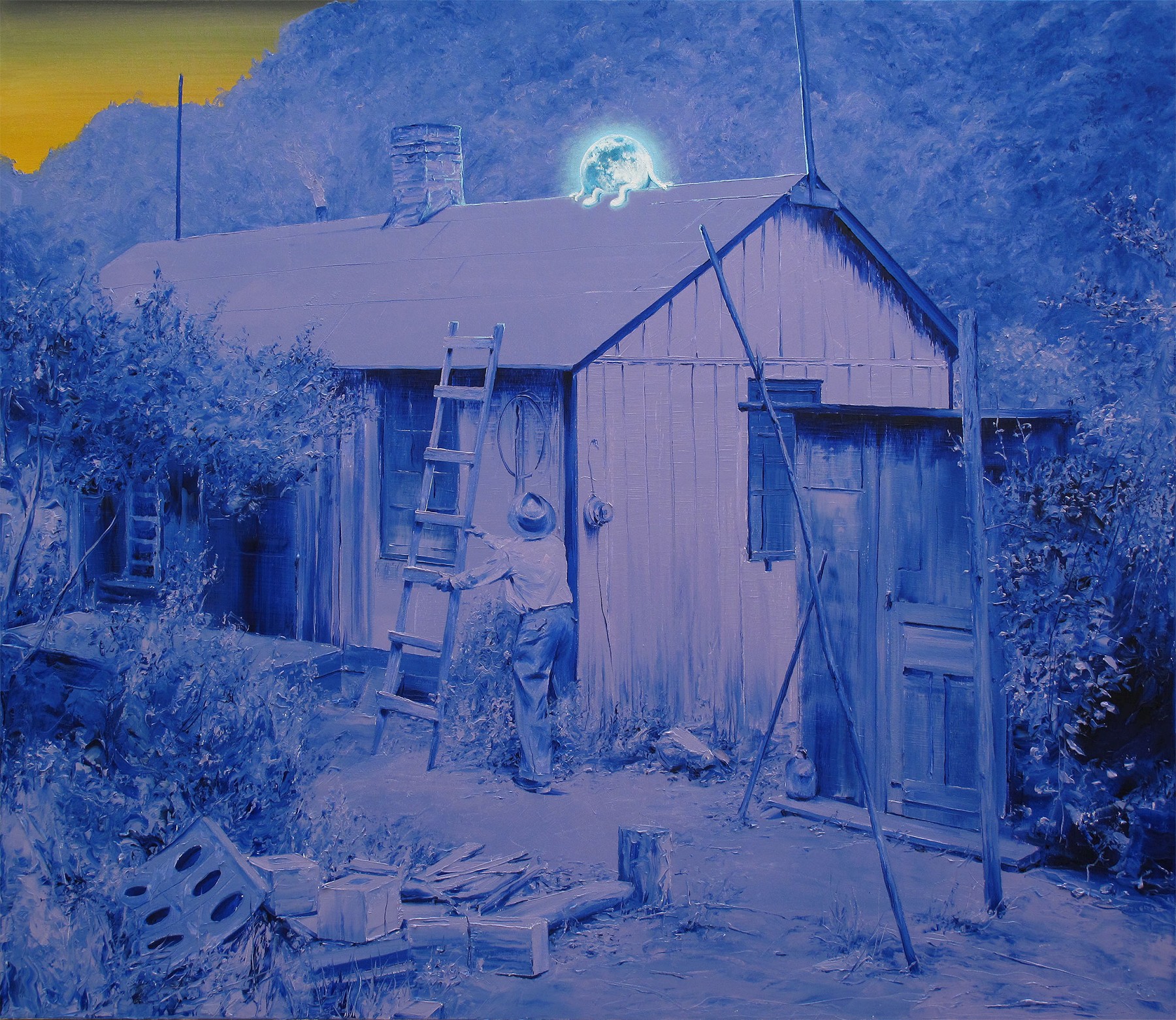 It's the emotional impact of changing light settings that intrigued the Spanish painter to focus on images where atmosphere directly affects the ways the observer emotional state. In his particular case, the response to such specific vistas would regularly be a joyful pleasure of witnessing the "ecstatic beauty of the spectacular unfolding of the world." Through masterful oil painting technique, Pomet mixes the authentic photographic images with imaginary scenarios, constructing bizarre settings and events. The intertwining of real places, people, and objects, with imaginary, often cartoonish elements and characters, is regularly wrapped within this particular vertical and oppressive light effect. Mixing surreal humor with eccentric unknown visuals, the paintings are left for highly personal interpretation and reading. While continuously experimenting with the thin line between the sinister uncertainty of dusk or twilight and the enthusiasm of a summer midday shine, Pomet's fantastical addition further extends this strictly individual experience. —Sasha Bogojev
"In the majority of occasions, this experience was translated into a joy, a reverential communion before the ecstatic beauty of the spectacular unfolding of the world. A celebration of 'being in the world,' a commemoration of 'the figure and the landscape.' But, in others, this experience was tinged with hurt before the immensity of the world along with the consciousness of lightness, smallness, and finitude of one's self-existence. In these cases, the landscape revealed itself as a sinister scenario where the changes of light were filled with threatening intentions, showing the disturbing vastness of the space as well as the awareness of the inevitable passage of time." - Paco Pomet
Stay tuned for an upcoming interview with Pomet.