Painting
Once In Life: The "Plastic Artist," Ana Barriga @ T20 Gallery, Spain
Jan 26, 2018 - Mar 26, 2018T20 Gallery, Murcia, Spain
Madrid-based Ana Barriga recently opened her solo show Una vez en la vida (Once In Life) at T20 gallery in Murcia, introducing her latest body of mixed media work. Self-proclaimed a "plastic artist," Ana painted a series of new oil based canvases that mix portraiture of often toys or figurines, with expressive or even abstract elements.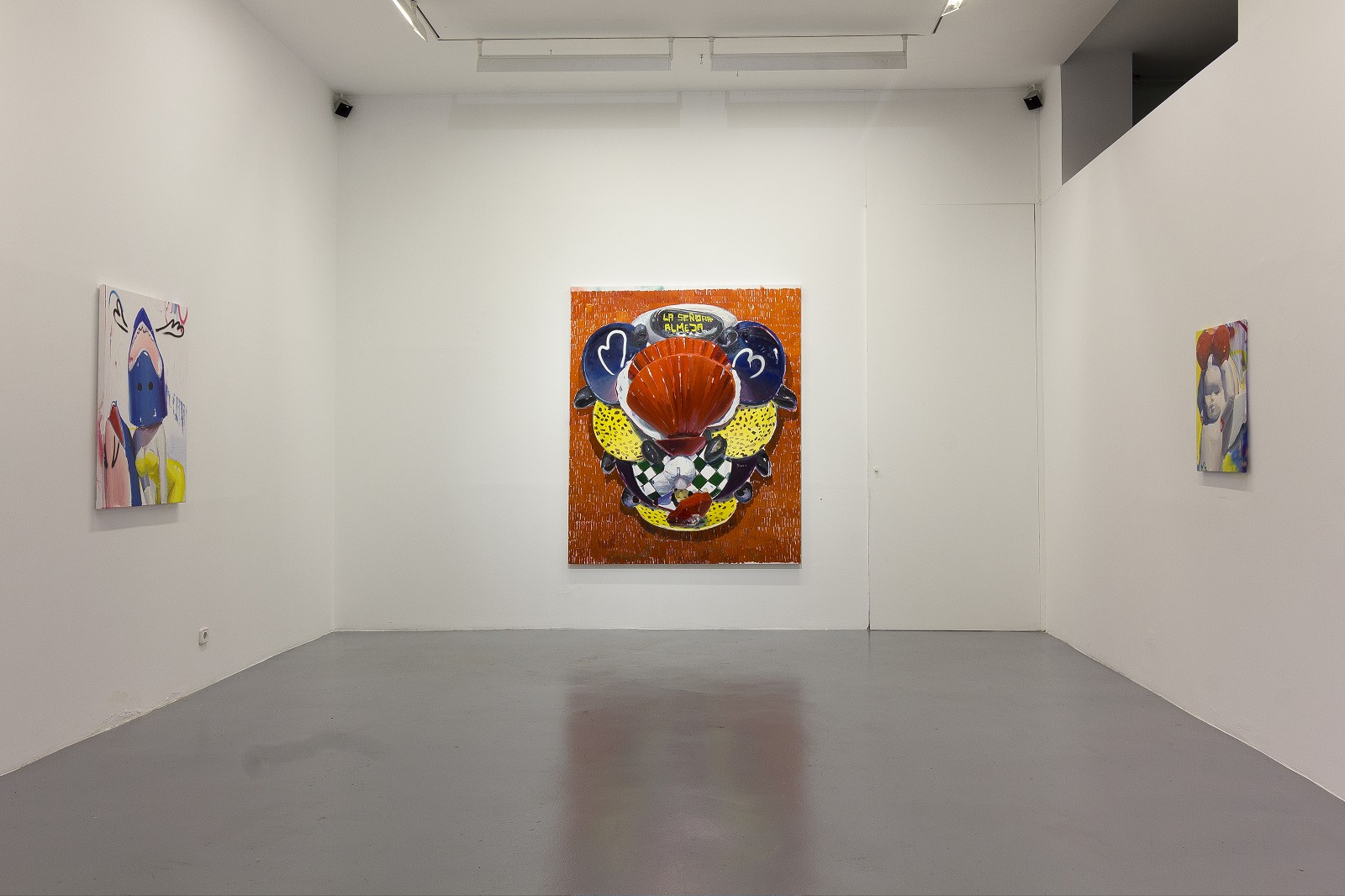 Taking photographs being at the core of her work, Barriga continues her process by layering paint and achieving eclectic mix of textured sections and finely rendered parts. Often mixing old fashioned imagery, such as porcelain figurines or wallpaper patterns, her paintings carry an irresistible feeling of kitsch accented with bright vibrant colors and the glossy texture of her subjects. Juxtaposed against urban art elements, such spraypaint or pen line work, these traditional objects are taken out of their context and turned into a pop art motifs. Balancing between reasoning and emotion, Barriga aims to play while creating, allowing her passion to formulate a sarcastic and ironic vision of chosen subjects and the work itself. Through painting, breaking, mutating, assembling and composing these toys or decorative items, she's still using them for play, but eventually vandalizes the image, mocking her work along the way. The finished works are the end result of an intimate and personal work process that constructs fake scenarios starring these disconnected objects. —Sasha Bogojev

The show is on view through March 26, 2018.