Painting
Mourning Wood in Liminal Dawn: Christian Rex van Minnen @ Richard Heller Gallery (w/updates)
Nov 04, 2017 - Dec 23, 2017Richard Heller Gallery, Los Angeles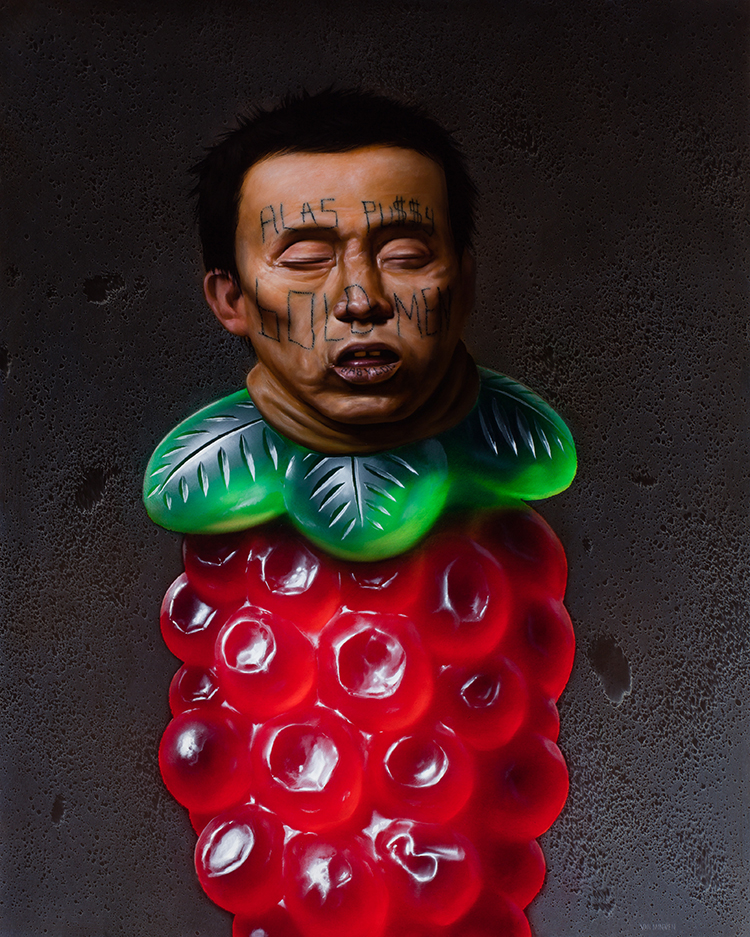 Our interview from the November 2017 issue touches on much this show, but we love van Minnen's statement about this body of work: "I am in a liminal space. It is disorienting and bewildering. I'm something, someone, somewhere in between the problem and the solution; the old and the new; asleep and #woke. I am in the darkness of individuation. It is the grieving part. The breaking down part. The humiliating part. Burning all away until what is left is a thin residue of a former self; Caput Mortuum. There is, however, an undeniable excitement about it all. It is sublime. It is an involuntary erection of the spirit. Mourning Wood in Liminal Dawn.
"The paintings in this show, like the trickster, are symbolic of liminality itself. Simultaneously specific and ambiguous. The imagery in the work include themes of heads and beheading, phallus and orifice, whimsy and melancholy, fluorescence and gray, penetration and erection, sex and death, power and powerlessness. In part, I am responding to a cultural entreatment to examine heterosexual male identity. This process is a labyrinth of self-deceit, grief, hope and excitement. This work is an attempt to describe the feelings and ideas experienced in this liminal state in between what was and what is becoming. I am motivated by both fear and a desire to love more fully, and at times they seem like the same thing."

Read our recent interview with Christian Rex van Minnen here!