Painting
Matthew F. Fisher's Portraits Of Beachscapes in "Into the Blue"
Feb 02, 2018 - Mar 17, 2018Johansson Projects, Oakland
Regularly exhibiting his work since 2004, Matthew F. Fisher just opened his first solo show in Northern California with Johansson Projects in Oakland, California. As stated by the gallery, "Into the Blue is part moony Florida evenings, part castaway, part neo-pastel, part noir, part performative water works, part astro-physic."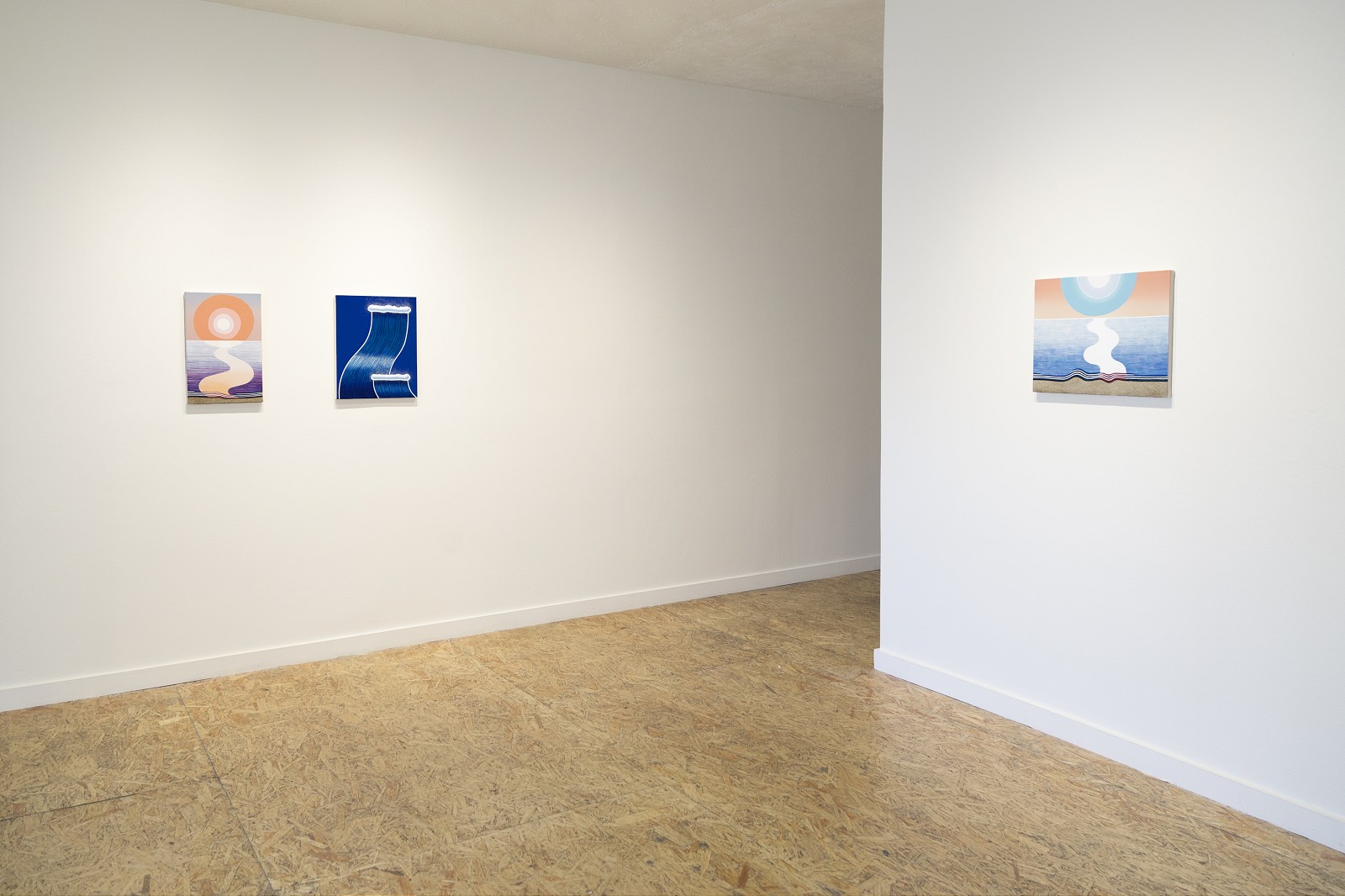 Fisher's work almost exclusively builds around cliché beach imagery—sunsets, crashing waves, starry nights, soaring birds, reflections and the overall calmness of the scenario. Although beautiful in real life, his visions of such settings are more polished, with elements appropriating almost geometrical shapes. This way the final image gets a surreal veneer, while evoking sentimental feelings through all the real-life familiar elements used. Both his ink drawings and acrylic paintings have the aesthetics of vintage futuristic air-brush art, notable through use of precise gradients, conspicuous line work, or bold space imagery. This glossy finish and careful construction is in direct juxtaposition with Fisher's evident hand drawn technique, which adds an indisputable charm to finished works. This contrast is emphasized in almost realistic details such as beach sand which are painted using 10-15 layers of tiny dots in different shades, applied using an old tooth brush. This particular element also confirms his dedication to producing hand-drawn work, using common materials and techniques.

Portraying moments that might have happened or will, the NY-based artist freezes these once-in-a-life-time moments into a harmonious, perfectly composed images, where just about everything aligns wonderfully. After this show, the Boston-born artist will be preparing works for couple of group shows in US and UK as well as two artists exhibition at The Shrine in NYC in April. —Sasha Bogojev
Photos by Kirsten Brehmer - @kbrehmer

The show is on view through March 17, 2018.