Painting
Marcel Dzama has the "Revolution Blues" in Stockholm
May 13, 2017 - Jun 18, 2017Galleri Magnus Karlsson, Stockholm
February 2017 Juxtapoz cover artist Marcel Dzama brings his wide-ranging medium style to Galleri Magnus Karlsson, Stockholm, Sweden. Revolution Blues, unite! Back when we interviewed Dzama in Feburary, he noted about the times we live and being an artist present in politics, "I think it's an important time for artists to make as much noise about it as we can. I don't know how to phrase that properly, but I also felt that the trajectory of things was moving forward and it was good. Then, all of a sudden, you hit these nose dives. One foot forward and ten back."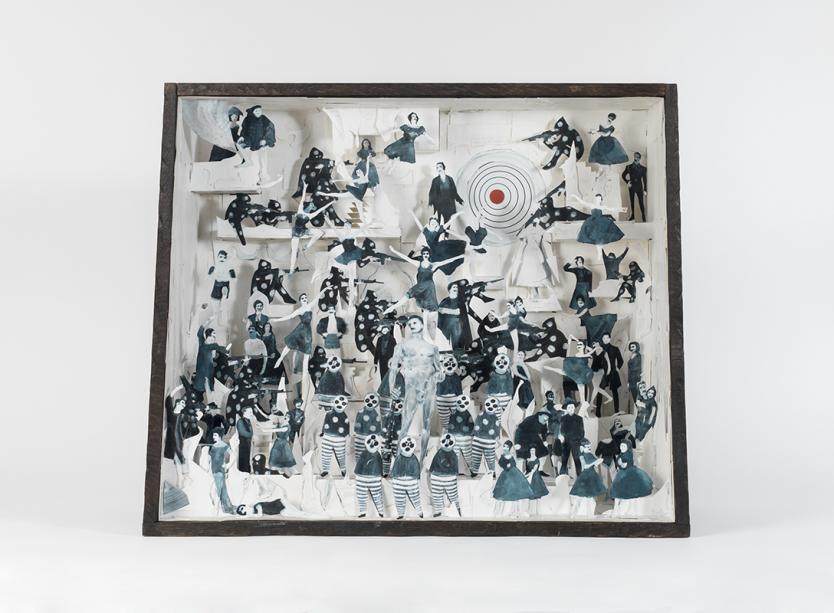 Drawing is the foundation of Dzama's artistry. He got his breakthrough as a young artist with his distinctive colored drawings in saturated shades, self-made fables and a surreal drama and black humor. An image world that could be taken from a fictitious United States, influenced by early superhero comics, science fiction and early Hollywood.
In recent years his drawings have become increasingly complex, both the imagery and the content. His characters have evolved and the plot thickened. You'll find references to art history, dada and surrealism, but also to our contemporary society. Dzama has often woven in fragments of text and quotes in his pictures. In the new works, the texts have more the form of slogans and manifest, that comment on the current political situation of the United States and the World.
The exhibition title Revolution Blues (after a song by Neil Young) marks a political position. In the work Deplorables and Their Simpleton Leader Will Have a Great Fall (2017), a Humpty Dumpty-like figure (suspiciously similar to a newly elected president) speaks from a pulpit, next to him is a wolf prompting. White ghosts by the speaker's feet gives us an eerie reminder of the Klu-Klux Klan. Dzama also incorporates feminist thoughts in several of his new works, where titles such as Revolutionen kommer att vara kvinnlig (The Revolution will be Female), Resist and We Have Arrived tell a tale of an alternative path and of change.
In recent years, Marcel Dzama's artistry has also included three-dimensional works such as sculpture, assemblages and dioramas, but also film, choreography and scenography. In 2016 he made the scenography and costume for The Most Incredible Thing based on the dark fairytale by H.C. Andersen and performed by The New York City Ballet.
As a part of the exhibition we will be showing Dzamas film Une Danse des Bouffons (A Jester's Dance) in which the many parts of his rich artistry are brought together. It can be described as a "Dadaist love story", it is inspired by the fierce love affair between Marcel Duchamp and the Brazilian sculptor Maria Martins, who was the model of Duchamp's last great work Étant donnés. One of the characters are portrayed by musician and artist Kim Gordon from Sonic Youth.