Painting
Mandy Tsung Explores Intimate Emotions in "No Man's Land"
Oct 21, 2017 - Nov 26, 2017Haven Gallery, Northport
Haven Gallery in Northport, NY is pleased to present "No Man's Land", a solo exhibition of new work by Canadian based artist Mandy Tsung. "No Man's Land" is Tsungs first solo show with the gallery and will include fifteen new portraits of various sitters bestowing elements of androgyny and exuding subtle complexities of intimate emotion by means of gesture and expression.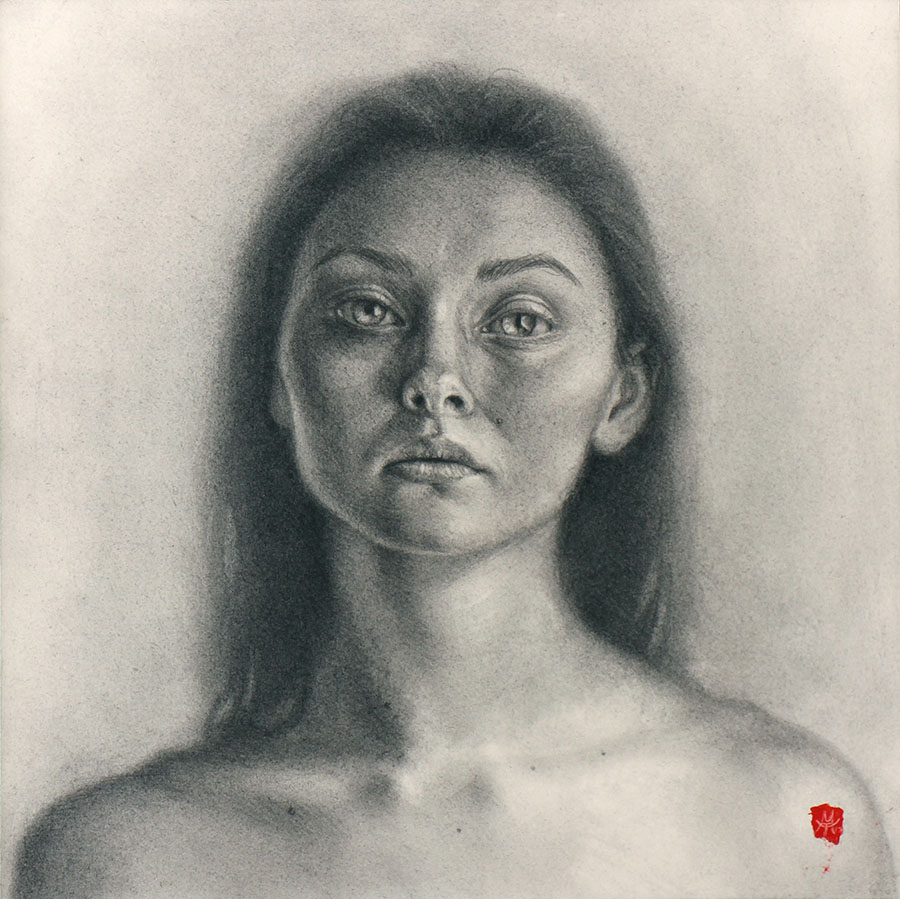 In particular, Tsung chose subjects who demonstrate through both their appearance and movements, the complex nature of femininity. Femininity in this case is without regard to gender, but instead, the visual cues and personal dispositions that create the construct of the feminine, such as grace, softness, sensitivity and perceived style.
Tsung captures each subject with the aid of her selective, sensitive and emotive application of graphite, oil and acrylic media. The variations in color, echoes of emotion through suspended faces, eyes and mouths and delicate nature of the graphite medium embrace the multifaceted nature of the feminine and communicate a delicate sensitivity and intimate glimpse into the inner sentiments of her sitter. With this emphasis on the feminine through the use of indeterminate details of gender, we catch a glimpse of those depicted, sans the societal screen of gender identity, and purely for their empathetic and emotive expressions and gestures found in both their most clandestine and confrontational moments of intimacy.
Mandy's work revolves around the feminine figure. Having grown up surrounded by literature, magazines, and comics that depict captivating women, her impulse is to both emulate and subvert the imagery that informs her view of what it is to be a woman, a person, really, in this modern age. This picture is made complex and, often, contradictory by the fact that she is of mixed ethnicity. Notions of gender become acute when she chooses models who are neither man or woman; who identify as non-binary. Ultimately, the characters in her paintings are meant to be emotive; to communicate the depths of human experience through gestures and expressions.