Painting
Luca Grimaldi's Exploration Of Consumerism Aesthetics
May 18, 2018 - Jun 08, 2018Ex Dogana Galleria, Rome, Italy
Young Italian painter, Luca Grimaldi, will be opening his first ever solo show in his homeland on May 18th at Ex Dogana Galleria in Rome. Qualcosa Del Genere (Something Like That) will be the inaugural exhibition for the gallery's new space and will include all new works created during Grimaldi's recent art residence. Invited by curators Giulia Lotti and Chiara Pietropaoli, the new artist residence program is part of Ex Dogana Galleria's program developed with Studio Volante, aiming to support solo, collective and "site-specific" projects.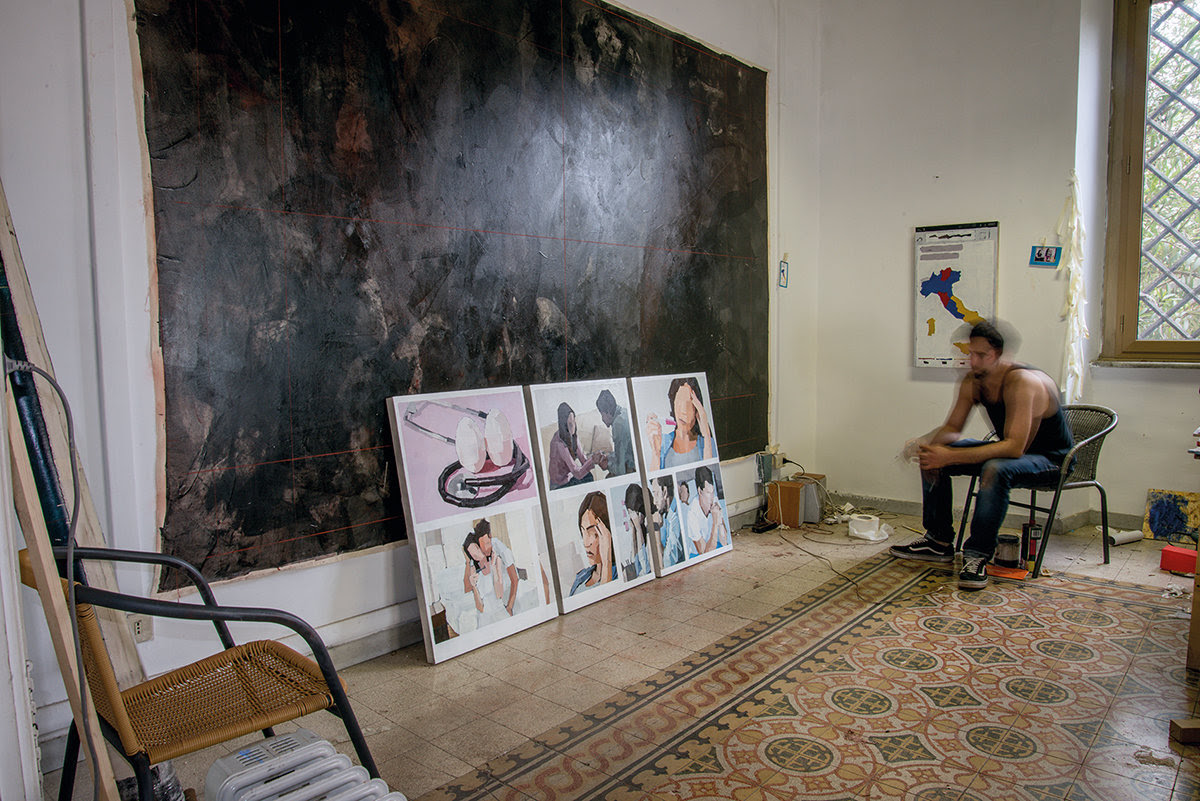 The new images are continuing Grimaldi's ongoing series of works that are inspired by everyday products on supermarket shelves, magazine stores or shop windows. Created from photographs taken by the artist himself, these scenes bridge the feeling of displacement the artist experienced during his life and travels. At the same time, the imagery is highly recognizable and quickly triggers an intuitive process of unconscious identification. Constructed using expressive painterly techniques with bold brush strokes, the paintings are turning the object into a subject, and the subject in turn becomes form and color, coming close to the border of abstraction while keeping it's figurative form.

These somewhat ironic canvases portray such common, everyday sights and show the artist'sinterest in the economic process of consumption and the uniformed appearance of consumerism-powered society. The other series of works are based on Google image results. Titled "First World Problem," these images depict the western world's image of infertility.
Grimaldi has been traveling, living and studying around the globe since early age—he studied at the Arts Academy in Boston, receiving a Masters' degree in Painting at the Frank Mohr Instituut of Groningen, Holland, and is currently living in Berlin. —Sasha Bogojev