Painting
Kristin Bauer and Emmett Potter "SUM/PARTS"
Apr 02, 2016 - Apr 30, 2016Carlos Queso Gallery, Los Angeles
This April, Carlos Queso Gallery will present the first LA show of Kristin Bauer and Emmett Potter. SUM/PARTS includes Bauer's cast acrylic and pigment sculptures and a site-specific installation, and Potter's paintings on canvas, pseudo-polaroids and sculptural work.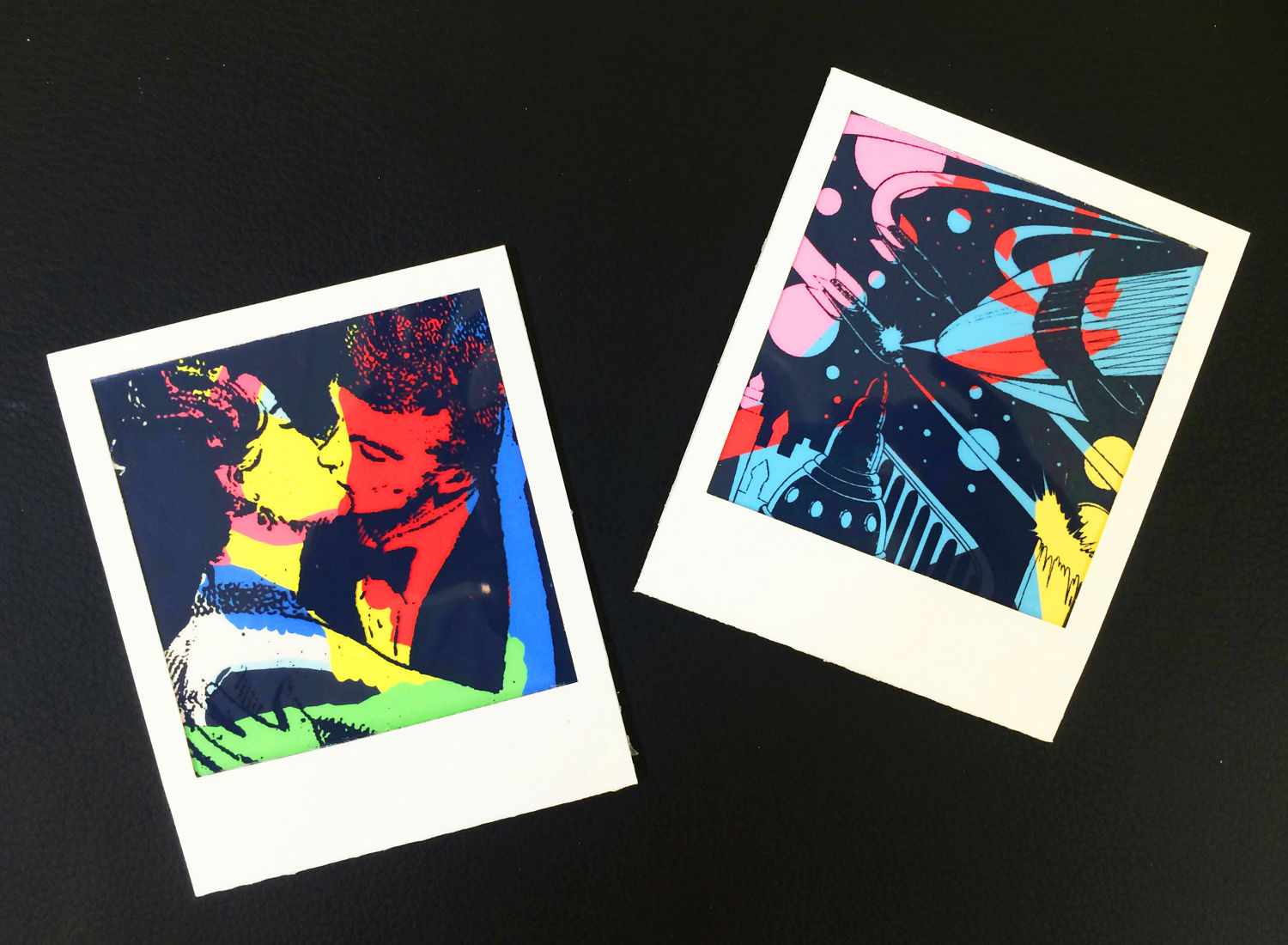 Kristin Bauer's work includes sculptural painted towers of cubes, multi-panel assemblage works and site-specific installations. More recently Bauer's art has focused on square and cubic pigment and plexiglass works that activate transparency, light and space in a moving dialogue with her text usage, focusing ultimately on the relevance of perspective-both physically and conceptually. Her work activates the dialogue and internal response of viewers that arises from how they derive meaning and interject narrative when presented with written content situated amidst the poetry of movement. Space, the physical shape of letters and the multiple dimensions possible in the malleability of language collapse and expand in her work in an exploration and dance with perspective. Bauer's work has been exhibited nationally and internationally in galleries, museums and art fairs. She most recently participated in the Borderland Biennial at the Museo de Arte Ciudad Juarez and El Paso Museum of Art and in ScopeNYC.
Emmett Potter makes art informed by and oftentimes constructed with appropriated mid 20th century comic graphics, advertisements, found objects and photography. He views his work as handmade ready-mades, as the process by which he adapts and collages pop culture icons or sculptural objects evokes and awakens Western cultural myths that are already embedded into us. Through this methodology he engages with Jungian archetypes and allegorical imagery found in commercial memorabilia and uses it to create a cyclical pseudo- mirror that reflects back to us that which we are already programmed to know. Specifically in his paintings, large blocks of candy colors replace details of characterization and scenes that are so familiar the identity and narrative specifics are irrelevant. The generalization of the imagery becomes a tableau for viewers' interjection. Potter has exhibited his work regionally and nationally and recently participated in the Arizona Biennial. Potter's work will be included in an upcoming exhibition at the I.D.E.A. Museum.