Painting
Jeffrey Cheung's "In Unity" Celebrates Queer Joy, Intersectionality, and Inclusivity
Jun 02, 2018 - Jun 23, 2018Hashimoto Contemporary, San Francisco
One of our favorite rising artists, Jeffrey Cheung, opens his latest solo show In Unity at Hashimoto Contemporary this weekend. Cheung is also featured in our Summer 2018 issue, where he discusses his multifaceted approach to inclusivity through art, skateboarding, and music.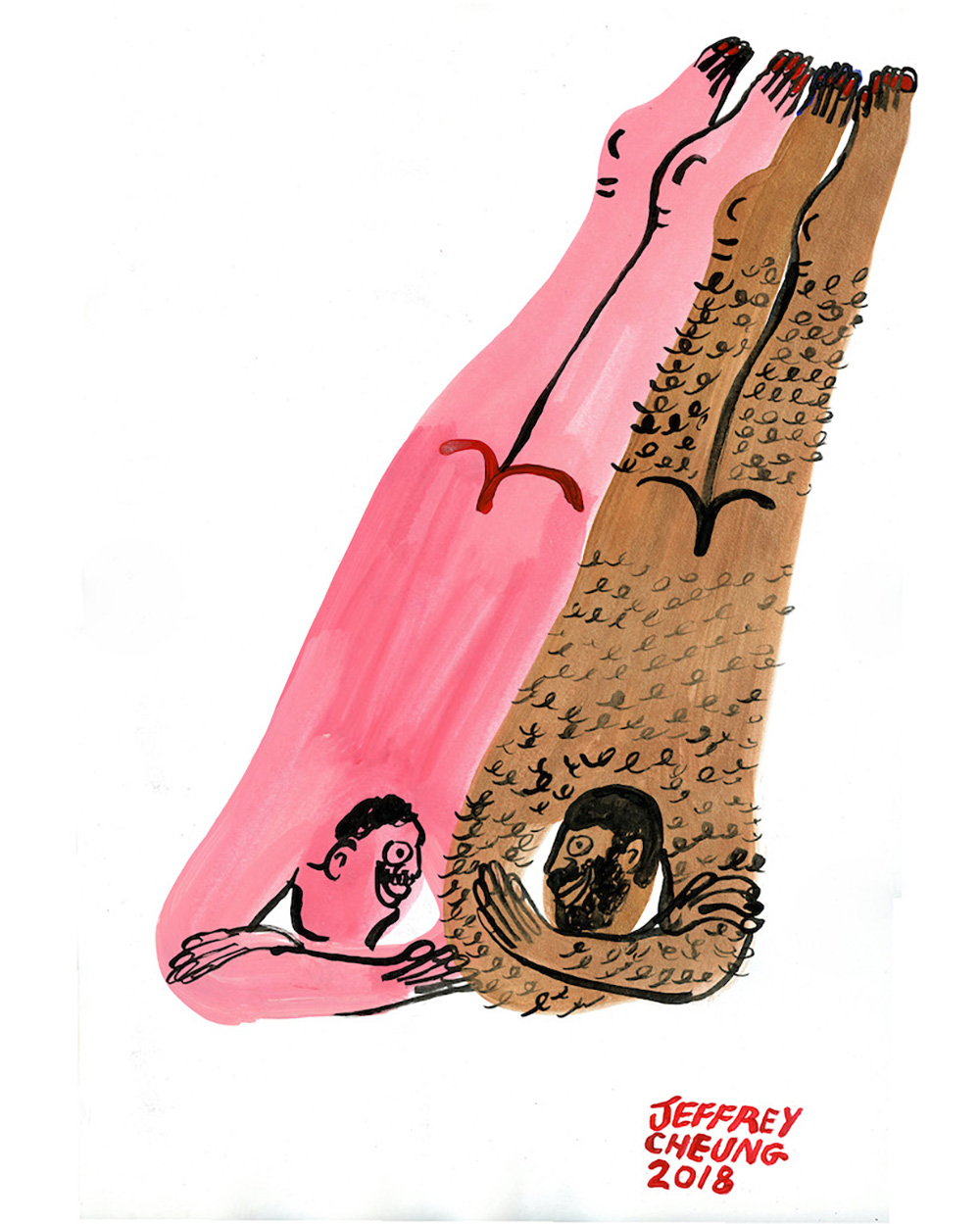 This will be the Oakland-based artist's second solo show with the gallery. Cheung's bright, joyful works investigate themes of queerness, identity, and intersectionality through bold colors and intertwining figures.
The smiling, androgynous characters at play in Cheung's brightly colored paintings invite the viewer to discard notions of gender. As many of the figures kiss, hold, and embrace each other, boundaries between bodies become obscured begging the question 'where do I end and you begin?' The result is an exuberant, body-positive unification of forms, a celebration of queer joy and non-binary identities.
Cheung's simplistic rendering of gender nonspecific bodies offers a witty yet loving rejoinder to the heteronormative male gaze frequently observed in erotic artwork, creating a more inclusive and accessible entry point for all.