Painting
"I'm Listening," Molly Bounds and Aaron Elvis Jupin's New Exhibit of Paintings in Oakland
September 11, 2018
Aaron Elvis Jupin and Molly Bounds have each created a new body of paintings for their upcoming exhibit I'm Listening at Pt. 2 Gallery. The show features both artists' unique styles of figurative painting and each artists' interpretation of self in an increasingly confusing human experience. Simultaneously in the gallery's front room, there will be sculptures by Kyle Lypka and Tyler Cross as well as neon works from Meryl Pataky for their show Mirrors.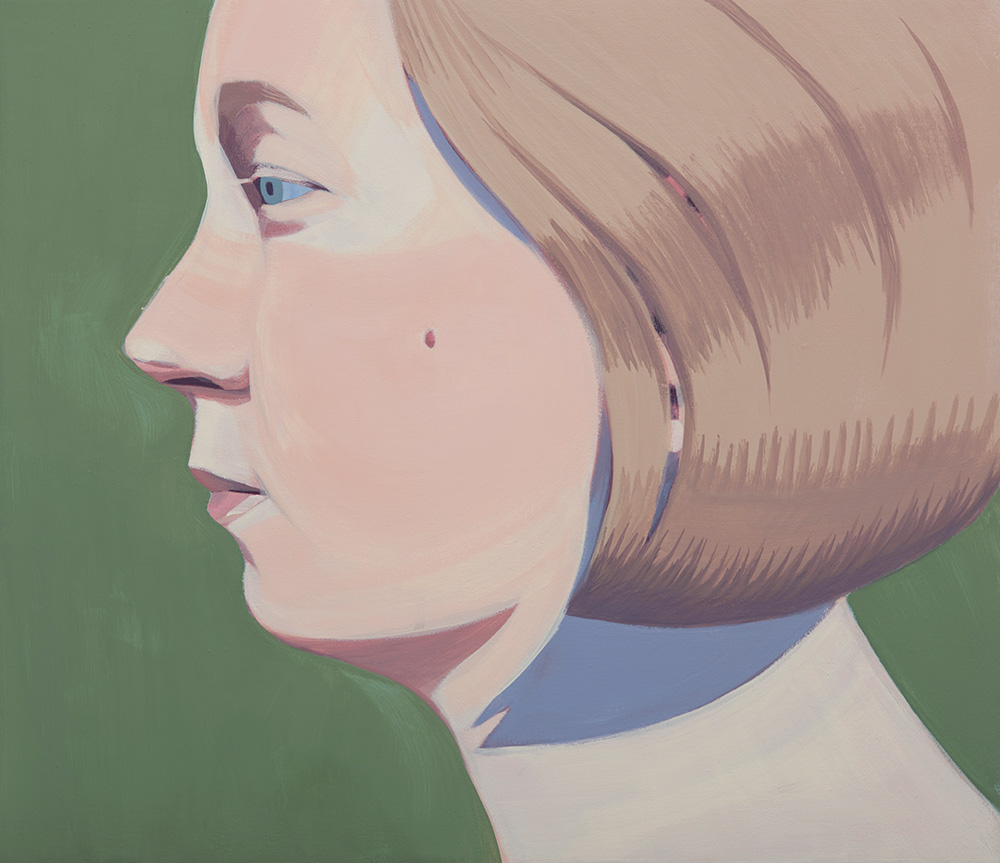 Jupin's paintings depict interior settings as meditations on the rediscovery of childhood memories. He paints through a nostalgic lens to communicate the absurdity and abstraction of how things are remembered from childhood. Objects become characters, and his paintings aim to capture the feeling of objects as they're experienced.
Bounds' works center around the constant pull between being herself and being present for others. In the present era, distractions multiply in a near-exponential way, and conflicts arise in the way we can pay attention to others while also paying attention to ourselves. For Bounds, this is complicated by the way her brain drifts in and out of focus, making the process of truly listening a larger demand. Over time, this skews her perception of what is listening, and what isn't. Her work stands as a testament to this oscillating experience and channel where she has been able to focus in this exercise.
There will be a guided artist talk of both exhibitions opening on Saturday at 3pm by Aaron Jupin, Molly Bounds, Meryl Pataky, Tyler Cross, and Kyle Lypka.