Painting
Francesco Igory Deiana "Turmoil" @ Ruttkowski;68, Cologne
Sep 01, 2017 - Oct 08, 2017Ruttkowski:68, Cologne
Francesco Igory Deiana, one of our favorite artists exploring the power of mark-making and sculpture, just opened a solo in Cologne, Germany at Ruttkowski;68 Gallery.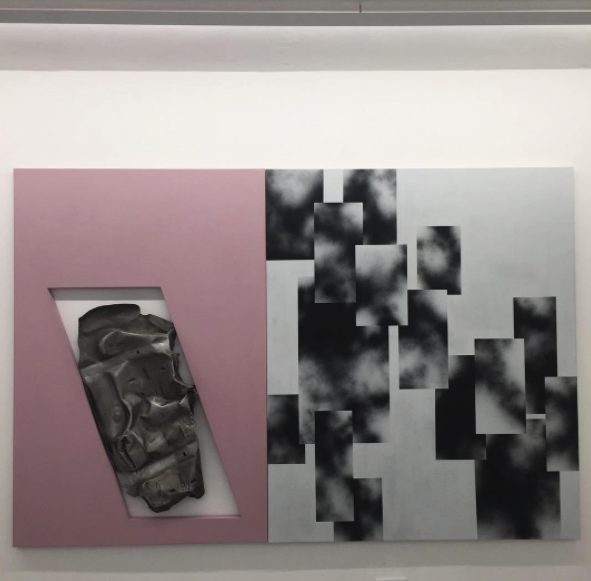 As the gallery notes, "Deiana shows a variety of works, ranging in size. From a series of heads to minimalistic works concerned primarily with shape, the artist's unique handwriting is omnipresent."
When we interviewed Francesco in the August 2016 print edition, he said of his work, "I'm not sure what I would call the greatest success of this work. Some of my latest work in graphite translates digital gestures into analog forms. The result is a fundamental tension between the geometric and painterly, the planar and the abstract, soft and hard, noise and information, space and flatness. The transcribed shapes are mainly an evolution of my designs; every shape is different and sometimes calls to mind references to architecture, as many of my drawings also function as maquettes for potential sculptures. I can envision them as huge metal cutouts. The installation in the show, Haptic Render, was supposed to look like a sculptural project done with a 3D program, like a prototype, a vision for something bigger. The influence from architecture is a central tenet of these works, stemming from my childhood in Italy where I was surrounded by the tension between the historic and the progressive change that architecture renders upon the visual landscape. I guess these recent drawings offer the viewer a commentary on the way in which our increasing dependence on the computer and its simulacra has eclipsed the primacy of human relationships."

Read a portion of our interview with Francesco from 2016, here.