Painting
Exploring "Land Escapes" @ Joshua Liner, NYC
Jun 09, 2016 - Jul 08, 2016Joshua Liner Gallery, New York City
In recent years, there have been exciting movements to focusing on elements of America's landscapes and rural lands, whether through photography or painting. We have been covering some of them in print here, whether it be Matthew Brandt and Jim Mangan's wonderful photography, or Sam Friedman's unique interpretations of abstract nature. Now through July 8, Joshua Liner Gallery has collected a group of artists in this ilk for "Land Escapes."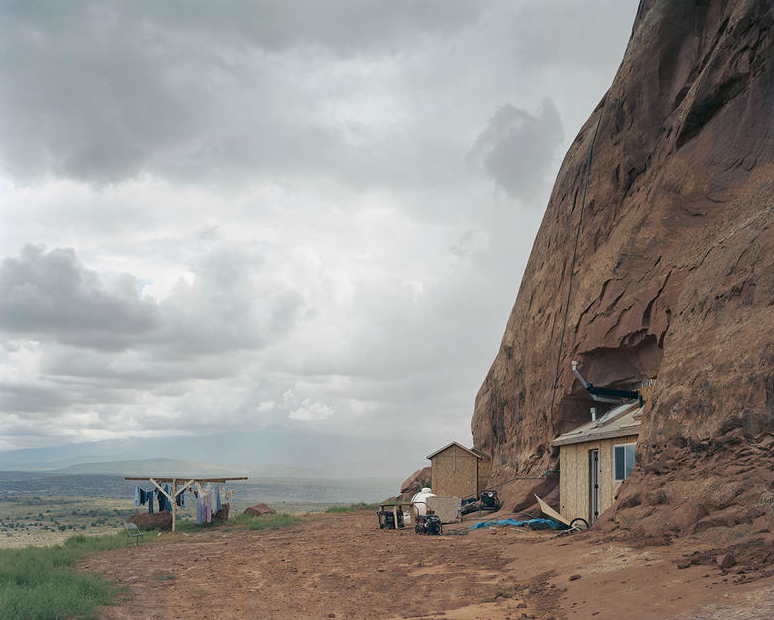 As life in America continues to distance itself from the countryside, vacations and travel are a time to reintroduce the self to nature. As summer approaches in America, this idolized time of year brings thoughts of travel, escape, and road trips. With individual freeways that stretch over 3,000 miles, taking the car across country reveals America's boundless diverse landscapes, as travelers immerse themselves in America's ever changing personality.
The "landscape" painting is a long-standing tradition in Western art. The artists of Land Escapes work from within this tradition to redefine the genre with varied mediums ranging from photography, to mixed media, to painting. This collection of artists not only break apart the tradition of landscape art, but rebuild and redefine its possibilities, offering compelling ways of capturing America's multiple identities. Land Escapes focuses and contextualizes these ideas within the framework of summer's habitual relationship with travel, and natural beauty. With each work carrying with it a sense of freedom, the artists pay homage to the landscape tradition in personal ways.
Land Escapes will open June 9 and run through July 8, 2016. The exhibition includes work from Alec Soth, Alison Elizabeth Taylor, Brea Souders, Cheryl Kelley, David Ellis, Ed Ruscha, Eileen Quinlan, Evan Hecox, James Hoff, Jim Mangan, Justine Kurland, Letha Wilson, Mark Innerst, Matthew Brandt, Penelope Umbrico, Sam Friedman, Wayne White, and William Wegman. There will be an opening reception Thursday, June 9, 6-8pm.