Painting
Eric Basstein Blurs Lines of Abstraction in His New Show: "Made to Stay"
Oct 14, 2017 - Nov 11, 2017Jonathan Levine Projects, Jersey City
Opening tomorrow night, Dutch artist Eric Basstein is exhibiting his new show titled Made to Stay at Jonathan Levine Projects. In the artist's own words, "One of the biggest challenges facing a painter and his paintings is the test of time. Does it last, will it leave a mark, is it made to stay or will it fade away?"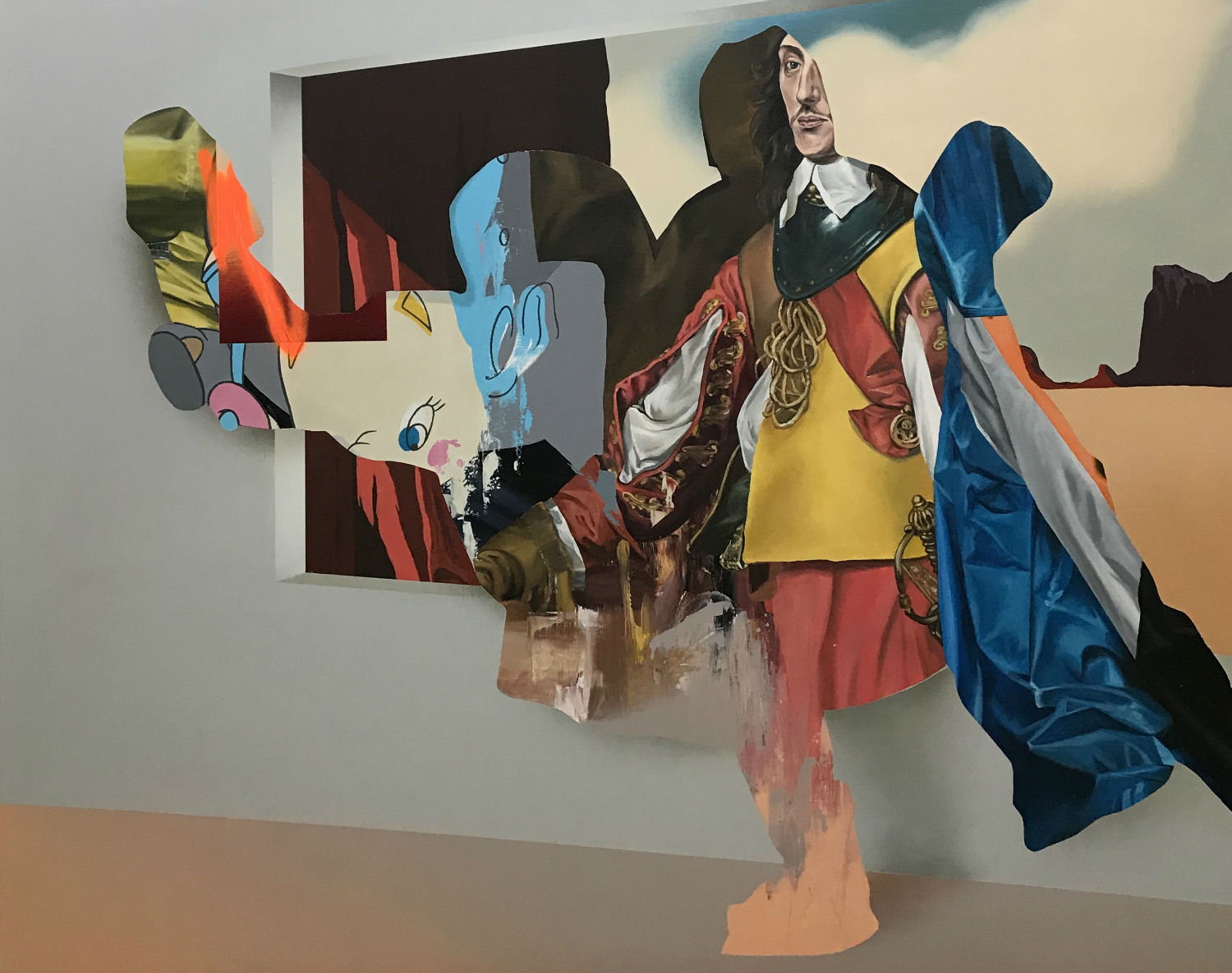 Basstein's paintings blend contemporary and historical references to create bold compositions that transcend figuration. Anthropomorphic silhouettes, which for this new body of work are taken from stills of ice hockey players, are overflowing with pop culture iconography, creating a collage-like composition that blur the line of abstraction.
Basstein is fascinated by the parallels between art and music, influenced by the likes of Velasquez, Caravaggio and Francis Bacon, as well as hip-hop by A Tribe Called Quest, MF Doom and Madlib. Similar to the way modern music is created by combining samples, paintings are constructed by building layers of imagery. Basstein's process mimics this approach by appropriating and merging imagery from fashion magazines with comic illustrations and subjects from classical paintings. The end result is a graphic fusion of elements that play with perspective and society's connection to popular culture.